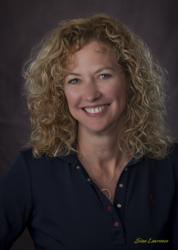 Do you owe more than what your home is worth
Larkspur, CA (PRWEB) April 05, 2012
In October of 2011, President Obama announced an overhaul to the Home Affordable Refinance Program (HARP) with the intent of reaching more underwater homeowners. The expanded HARP program—also referred to as HARP 2.00—is now finally available. California mortgage advisor Sue Drawdy celebrates the rule changes, saying the revised program removes obstacles that had made many borrowers ineligible for refinancing.
"Do you owe more than what your home is worth? This new and improved HARP allows for 125% loan-to-value and unlimited loan to values when meeting certain criteria. This means no matter how underwater you are, you can still refinance and take advantage of these low interest rates," Drawdy explains.
The original version of HARP had many roadblocks that made it difficult for homeowners to refinance. For example, the program only assisted those with mortgages with a loan to value of 80% to 125% with most lenders only going to 105%. Many hard-hit housing markets have lost more than 50% in value, making those homeowners ineligible to refinance.
To be eligible to refinance under the new HARP 2.00, borrowers must meet the following criteria:
1. Your loan is owned or guaranteed by Fannie Mae
2. The mortgage was sold to Fannie or Freddie prior to May 31, 2009
3. The mortgage has not already been refinanced under HARP, unless it was refinanced under HARP between March and May 2009
4. Your loan to value ratio is above 80%
5. You have not been late with a mortgage payment in the last 6 months and no more than one late payment in the past year
Borrowers will still need to qualify using traditional lending methods using their tax returns to verify income and bank statements to verify cash reserves.
For more information about HARP 2.00, or for information about any of Sue Drawdy's services, call her at (415) 503-9716 or view her on the web at http://www.allcalifornia.com/sdrawdy.
About Sue Drawdy of All California Mortgage
Sue Drawdy is a 21-year veteran of the mortgage lending industry. A licensed Real Estate Agent and a graduate of the MBA program in Finance at Golden Gate University in San Francisco with a keen focus on what's best for the consumer, Drawdy has become a very well-respected and trusted advisor in the real estate community.
Drawdy is also an avid real estate investor with vast experience in both residential and small commercial transactions. She has a wealth of knowledge on investor loans. She has extensive experience working with Tenants in Common loans for multiple units. Drawdy specializes in reverse mortgages, jumbo loans, investment property loans, FHA loans and HomePath mortgages. She serves borrowers throughout the State of California.