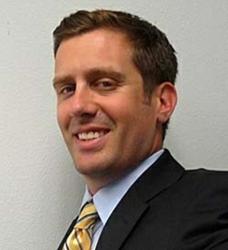 If you have been sitting on the fence, thinking that rates are going to continue to go down, they may want to consider making a move soon
Walnut Creek, CA (Vocus/PRWEB) June 10, 2011
Fannie Mae and Freddie Mac, the private mortgage lending entities under government conservatorship, are set to reduce their maximum conforming loan limit from the current $729,750 to $625,500 on October 1st. Bay Area mortgage broker Eric Leithliter of California Mortgage Advisors says this may adversely affect the Bay Area real estate market, making it harder for homebuyers to get loans and lowering home values. He recommends that people who have been waiting to buy act soon, before the loan ceiling is lowered.
When the financial crisis hit in 2008, the government-sponsored entities (GSEs) Fannie Mae and Freddie Mac tried to combat the tightening home lending market by temporarily raising the limit on conforming single family home loans to $729,750 [for the more expensive counties; some counties have a lower limit], an amount that has been renewed every year since. But in the current political climate, with a focus on reducing the national debt and encouraging private sector action, the federal government seems unlikely to renew the higher conforming loan limit. If congress allows the loan limits to drop, the highest conforming loan limits will go down to $625,500.
"If you have been sitting on the fence, thinking that rates are going to continue to go down, they may want to consider making a move soon. Waiting until later may limit your ability to get a low rate on a single mortgage loan, making it more expensive and time-consuming to buy," says Eric Leithliter, a Bay Area financial advisor based in Walnut Creek.
Leithliter says that if the conforming loan limit is allowed to drop, it could a negative impact on the local housing market. Nonconforming loans carry a higher interest rate (typically 0.50% to 1.5% above rates for conforming loans), and private banks may be reticent to make large loans because their capital requirements are higher than GSEs like Fannie and Freddy. The likely effect for borrowers is to make credit more expensive and harder to get.
It would also be likely to cause home values to drop even further, which is bad news for sellers. According to the Oakland Tribune, over a quarter of all Bay Area homes are already underwater; if demand is decreased even further, it will be hard for the real estate market to make a recovery.
Leithliter also warns that many banks that use Fannie and Freddy to back mortgages may implement the $625,500 limit prior to the October 1st deadline, in order to process the last of their higher jumbo loans in time to qualify for the current financing rates.
"The signs are pointing to a tightening of the credit market in the near future," says Leithliter. "Buyers who continue to wait around may come to wish they had acted sooner."
For more information about the upcoming lowering of conforming loan limit and its impact on the market, or any of Eric Leithliter's products or services, call him at 415-692-7415 or view him on the web at http://www.calmtg-ba.com. Connect with Eric Leithliter on Facebook at http://www.facebook.com/pages/Bay-Area-Mortgage-Guide/160527848509 and follow him on Twitter at http://twitter.com/mortgagecounsel.
About Eric J. Leithliter, California Mortgage Advisors, Inc.
Eric J. Leithliter is a Senior Residential Loan Officer at California Mortgage Advisors, Inc. He is focused on providing his clients education on the current financial market conditions and how this effects their mortgage options today and in the future. He began as a loan processor and underwriter and became an expert in all facets of the lending industry. As a Loan Officer, this background helps Liethliter construct complicated and difficult loans into successful loan closings. He continues to attend underwriting seminars that keep him abreast of all the changing requirements that lenders are implementing in today's complex lending environment. Leithliter specializes in residential financing, private money financing, commercial financing, short sale and foreclosure transactions, FHA loans, credit analysis and repair, and jumbo mortgage loans in the Bay Area.
Eric J. Leithliter serves the San Francisco Bay Area communities of Walnut Creek, Orinda, Lafayette, Moraga, Alamo, Danville, as well as Marin County, San Francisco, Silicon Valley, and Sonoma County.
###