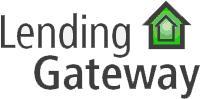 We're still a major lead generator for mortgage and finance verticals. We not only focus on residential mortgage loans, but in addition keep adding products to assist in getting the best possible loan. Debt consolidation, auto finance, tax debt help, and various types of insurance programs are just some of our most successful programs we have added in the past year
San Diego, CA (PRWEB) February 13, 2008
LendingGateway.com continues to add additional loan sources to their extensive menu of programs for borrowers. After having difficulties to place borrowers seeking more than $2.5MM residential mortgage loans, LendingGateway.com has once again met the challenges and partnered with top national lenders, international investors, and hard money lenders to be able to package Super-Jumbo Loans from $2.5MM up to $50MM or more.
"We are proud to go out of our way for our borrowers having difficulties finding funding for a higher size loan amount," remarks Alexander Capio, CEO of LendingGateway.com. "With the housing market panic we have found that traditional lenders have put a halt to their Super-Jumbo loan programs if the loan amount is greater than $2MM. That is when we noticed a larger than usual amount of enquiries for Super-Jumbo residential loans. Now we have found great funding sources for all our borrowers of all credit types and loan amounts."
LendingGateway.com began by providing leads to the financial industry, however with the mortgage industry shifting so dramatically new products and programs were added to assist the many online enquiries it receives from all over the nation. "We're still a major lead generator for mortgage and finance verticals. We not only focus on residential mortgage loans, but in addition keep adding products to assist in getting the best possible loan. Debt consolidation, auto finance, tax debt help, and various types of insurance programs are just some of our most successful programs we have added in the past year," explains Chief of Operations Scott Olson, "after adding international commercial lending we tapped into the same resources and partnerships that allowed us to do over $500MM in funding of development, construction, and international commercial projects. Now we have the ability to assist domestic Super-Jumbo residential loan borrowers."
LendingGateway.com's unique lender and investor relationships allow for funding of Mega-Jumbo Residential loans up to $50MM. These are 5, 10, or 30 year fixed rate loans, interest rates start in the 6's, interest only is available, full doc or stated programs, and most LTVs of 75-90%. Stated income is available for those with a strong financial background.
Additionally, LendingGateway.com's industry relationships allow for funding of international loans in Mexico and Costa Rica up to $300 million and funding of domestic commercial loans up to $150 million. The company plans on being able to fund internationally up to $500 million by Q2 2008 as they add more investors and hedge funds to their list of partners.
Companies and individuals seeking help with Super-Jumbo residential loans simply fill out a short pre-approval application by clicking here. Those seeking domestic commercial loans fill out our short form by clicking here. Companies and individuals who are looking to put together funding for commercial loans in Mexico or Costa Rica can apply for an international loan here. LendingGateway.com's processing software quickly matches the applicant with a lender who will be able to fund the loan in the most advantageous and timely manner.
LendingGateway.com is a privately owned online financial network serving both lenders and consumers. Borrowers can get help with their loans by visiting (http://www.lendinggateway.com/index.html) to sign up for lender services or call toll-free (888) 278-4792, or for help with commercial lending you may call (760) 717-3470
###