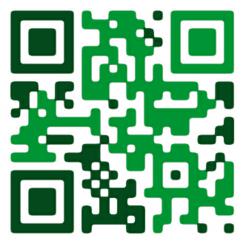 JumpSeat™ is offering its services free of charge for any Non-Profit Organization
(PRWEB) August 07, 2012
Since being launched in early 2012, businesses all around the world are using JumpSeat™ to easily create and manage QR code campaigns. The JumpSeat™ team understands the importance of social responsibility and wants to help make a difference by offering its services free of charge to any Non-Profit Organization looking to use QR codes as a way to connect with its community and share its message. QR codes offer a quick and secure way for anyone to donate to a great cause- all from a QR code.
If you are a non-profit organization and would like to begin using QR codes, please contact Michael Mandella with JumpSeat™ at mandella(at)MyJumpSeat(dot)com
The power of JumpSeat™
JumpSeat™ empowers businesses to easily create and manage mobile web pages that have customized buttons like click to "Buy Now", "Call", "Email" and connect on social media sites like Facebook, Twitter and LinkedIn- All from a QR code. You can upload a photo or video to display at the top of your mobile page.
Already have a mobile business page created? JumpTags are like speed dialing a website, and as a business owner, you have the control to bring your clients to the most important parts of your website using the customizable buttons.
Simply put, JumpTags are helping businesses around the world connect to their markets and increase sales by selling their products and services directly from a JumpTag. JumpTags are essential for business just as webpages were years ago. Arguably, one of the best features of JumpTags is the ability for businesses to change the buttons and uploaded content, even after the tag has been printed. Visit http://www.MyJumpSeat.com and register and join the JumpSeat™ business community.