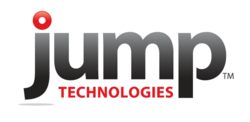 Eagan, MN (PRWEB) February 01, 2013
JumpTech is proud to welcome Joel Jorgenson as Senior VP of Fleet Subscription Sales for Jump Technologies. Jorgenson is responsible for all aspects of sales efforts for the JumpTrack proof-of-delivery (POD) software solution. JumpTrack, a cloud-based application, provides the ability to track returns and proof of delivery in addition to many other groundbreaking features.
Jorgenson set both personal and team records while delivering complex customer solutions and has a proven track record of building and maintaining long-term customer relationships with multi-million dollar enterprises. Jorgenson, who worked previously with XATA Corporation (Now XRS Corp), is a seasoned sales executive with extensive experience overseeing industry leading sales teams. Sales grew from just under 1 million to 68 million during his tenure at XRS Corp.
Jorgenson's past sales efforts include management of the sales team, external resellers, strategic partnerships and directly selling enterprise level deals to large organizations. He has more than 20 years of experience selling wireless and GPS based mobile software solutions to the transportation and trucking industry. Based on his experience, Jorgenson saw an opportunity in working with JumpTech that he simply could not ignore. He explains, "As I looked at the industry, I found JumpTech to be uniquely positioned to lead the trend in cloud based smart phone and tablet solutions for proof-of-delivery and inventory management. I am excited to be able to play a role in continued rapid growth of this company."
"We at JumpTech are very excited to have Joel join our team as Senior Vice President of Fleet Subscription Sales. With his 20 years of experience in working in the wireless sales and mobile device software industries, Joel is sure to be a tremendous addition to our already stellar team working with JumpTrack." –John Freund, President and CEO Jump Technologies
Jump Technologies, Inc. ("JumpTech") was founded in 1999 and is among the first to incorporate tablets and smart phones into the cloud to solve business problems typically associated with replenishment, inventory management and proof-of-delivery. Thousands of businesses use JumpTech solutions to reduce operational costs, improve fleet efficiency, reduce requisition to order costs, eliminate maverick spending and cut inventory while avoiding stock outs.
JumpTrack offers a cloud-based, proof-of-delivery solution that leverages standard smartphones and tablets for a quick, simple, and cost-effective way for drivers to capture signatures while allowing customers to check delivery status.
For more information – or to interview Joel Jorgenson about JumpTrack – please contact Andy Whisney or Noel Roos at Diedrich Walsh Marketing Group at 952-446-6847.