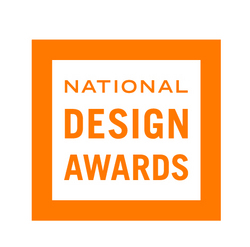 Our core values are reflected in our commitment to designing things that resonate with people on a physical and emotional level.
New York, NY (PRWEB) June 18, 2010
Smart Design is truly delighted to announce that it is the recipient of the nation's top design honor for 2010 - the Smithsonian's Cooper-Hewitt National Design Award. Given for the firm's work in the area of Product Design, the award confirms Smart Design as one of the design industry's leaders and gives recognition to its 30 years of designing products and services that improve daily life through well-considered design that people love.
Davin Stowell, founder and CEO of Smart Design, explains what it means to win the award. "We're thrilled to have been recognized by Cooper-Hewitt for our work. What we do is somewhat transparent because it's for real people in their everyday lives-not 'celebrity' design. People always say to us, 'I have that at my house!' And they do. In fact, families are now starting to hand down products we've designed to their kids, which is particularly pleasing because it speaks to the durability of our work."
He continues, "Our core values are reflected in our commitment to designing things that resonate with people on a physical and emotional level. It's a great toothbrush for your kids. A photo printer that makes it easy for you to share memories. Or, a potato peeler that works well for everyone, even if you have arthritis. It's these everyday moments in people's lives that we understand really well and that we celebrate through our designs."
Launched in 2000, the annual National Design Awards honor outstanding contributions from the design world, including product, architecture, fashion, lifetime achievement, and communication design. Nominated by a nationwide community of advisors, National Design Award winners and finalists are selected by a jury of design leaders and educators from across the country. Smart Design was a National Design Award finalist in 2007 and 2009.
"We started Smart Design in 1980 with the 'radical' notion that design is about people, not things," says co-founder and president, Tom Dair. "Nowadays, this is the norm in the design field but we're very proud to have been pioneers in this approach. We have always based what we do on the philosophy of Inclusive (or Universal) Design. That approach has since expanded to include additional aspects of social responsibility through design by addressing issues such as gender, culture, sustainability, and emotion. This is reflected prominently in our work with OXO, but equally so in our work to simplify technology products which make them easier for people to use."
In addition to its National Design Award honors, Smart Design has received hundreds of design awards around the globe for their work. These include many red dot, iF, Spark, and IDEA/IDSA awards. Their work is in the permanent collections of several museums, including the Museum of Modern Art, but their proudest moments come from knowing that their designs help people live better and that, through rewarding product interactions, they continue to bring smiles to faces around the world.
As part of National Design Week, the National Design Awards celebrates excellence in design with a number of special events and educational opportunities. The public is encouraged to contribute to the collective conversation about the honorees and design's impact on their lives at http://nationaldesignawards.org/2010/.
Notes to editors:
About the National Design Awards (NDA)
The National Design Awards were conceived in 1997 by the Smithsonian's Cooper-Hewitt, National Design Museum to honor the best in American design. First launched at the White House in 2000 as an official project of the White House Millennium Council, the annual Awards program celebrates design in various disciplines as a vital humanistic tool in shaping the world, and seeks to increase national awareness of design by educating the public and promoting excellence, innovation, and lasting achievement. The Awards are truly national in scope-nominations for the Awards are solicited from a committee of more than 2,500 leading designers, educators, journalists, cultural figures, and corporate leaders from every state in the nation. The National Design Awards are judged on the following criteria: excellence, innovation, and enhancement of the quality of life.
The National Design Awards is one of the few programs of its kind structured to continue to benefit the nation long after the Awards ceremony and gala. A suite of educational programs is offered every year in conjunction with the Awards by Cooper-Hewitt, National Design Museum's award-winning Education Department, including a series of public programs, lectures, roundtables, and workshops based on the vision and work of the National Design Award winners. http://nationaldesignawards.org/2010/. ( #DesignAwards)
About Smart Design
Smart Design has been turning insight and innovation into successful consumer experiences for 30 years. Our strategic approach integrates product and brand to ensure winning solutions. Smart Design's consistent results are delivered by our multi-disciplinary, international staff working in teams across offices in New York, San Francisco, and Barcelona. http://www.smartdesignworldwide.com ( @_SmartDesign)
# # #