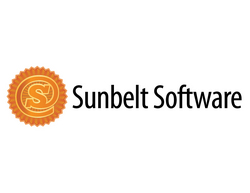 Clearwater, FL (PRWEB) July 7, 2009
Sunbelt Software, a leading provider of Windows security software, today announced the top ten most prevalent malware threats for the month of June 2009. The report, compiled from monthly scans performed by Sunbelt's award-winning antispyware tool, CounterSpy™, and its anti-malware solution, VIPRE® Antivirus + Antispyware, is a service of Sunbelt Labs.
In the last month, Sunbelt Labs finds a surge in threat detections for the high risk threat Trojan-Spy.Win32.Zbot.gen, a family of password-stealing Trojan programs. The Trojan injects code from remote sites that harvest confidential data off a user's system including cached passwords, login credentials for web sites such as online banking sites, as well as data in certificates and cookies.
Reportedly, the threat can be distributed through spam email, in some instances as a file purporting to be an airline e-ticket and in other instances; it is included in spam emails from an alleged "United Parcel Service of America" as an infected attachment with the file name UPS_NNR01.zip and in another email claiming to be an e-payment notification of an order with Amazon.com. More details on Trojan-Spy.Win32.Zbot.gen and example spam emails that propagate the threat are available at http://www.sunbeltsecurity.com.
The top ten results represent the number of times a particular malware infection was detected during CounterSpy and VIPRE scans that report back to Sunbelt's community of opt-in users.
The top ten most prevalent spyware threats for the month of June are:
1. Trojan-Spy.Win32.Zbot.gen: 7.19%
2. Trojan.DNSChanger.Gen: 2.66%
3. Trojan-Downloader.Zlob.Media-Codec: 2.63%
4. Trojan.1: 2.62%
5. BehavesLike.Win32.Malware (v): 2.59%
6. Exploit.PDF-JS.Gen (v): 2.19%
7. PersonalAntivirus: 1.52%
8. INF.Autorun (v): 1.45%
9. Trojan-Spy.Win32.Pophot.gen: 1.40%
10. Win32.Cekar.E: 1.40%
About Sunbelt Labs:
Sunbelt Labs specializes in the discovery and analysis of dangerous vulnerabilities (i.e., security holes, bugs, maligned features or combination of operations) that could be exploited for Internet and email attacks. The research team actively researches new malware outbreaks, creating and testing new threat definitions on a constant basis. For detailed threat research information and to view the top ten threats in real-time please visit Sunbelt Labs at http://www.sunbeltsecurity.com.
About Sunbelt Software:
Headquartered in Tampa Bay (Clearwater), Fla., Sunbelt Software was founded in 1994 and is a leading provider of Windows security software including enterprise antivirus, antispyware, email security, and malware analysis tools. Leading products include the VIPRE® and CounterSpy® product lines, Ninja™ Email Security, Sunbelt Exchange Archiver™, CWSandbox™, and ThreatTrack™.
For more information about Sunbelt Software, please visit the company's website at: Sunbelt Software (http://www.sunbeltsoftware.com).
###