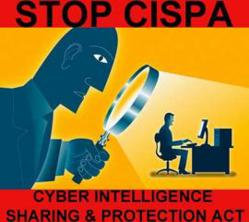 If this bill becomes law, individuals will not be notified if their private information such as emails, chat messages, and stored files are shared with the Department of Homeland Security.
Austin, TX (PRWEB) June 05, 2013
The start-up industry is abuzz with technology events that have been driving controversy within the small business world. From Yahoo's purchase of Tumblr to Pinterest's new e-commerce feature, "rich pins" business owners are overwhelmed with new media. While most of these events can only stand to help grow their business, CISPA, or appropriately named, SOPA Jr. have left business owners confused and a little weary. ChooseWhat, a leading resource for entrepreneurs and small businesses, provides a recap of the hottest events to hit small business this May and who they are impacting their industry.
1) Mayer's Major Move: This past month, Yahoo! bought the incredibly popular blogging site and social network Tumblr for $1.1 billion. Tumblr was Yahoo!'s eighth acquisition this year and 10th total in the 10 short months since Marissa Mayer was given the reigns as CEO and President of the company. This is by far Yahoo!'s biggest and most expensive acquisition in Mayer's short tenure, costing nearly 40 times more than the next largest purchase – Summly, a news aggregation app – for $30 million.
How this applies to small businesses:
Many companies have their business blog on Tumblr and may be thinking of jumping ship to another platform like Wordpress because of Yahoo!'s awful track record of managing acquisitions. However, this bad track record is before its new CEO took over. So it is definitely premature to assume the worst for Tumblr especially since Yahoo! has promised to let it run on its own accord, similar to what Facebook is doing with Instagram. (via Gizmodo)
2) Protect Company Tweets: In May, Twitter introduced a two-factor account verification feature that's now available to all users. When activated, the system will send an SMS text with a different login code to the phone number associated with the Twitter account. It's apparent that Twitter has done this in response to several high profile social media hacks this year including one of the Associated Press' account claiming the White House had been bombed which caused a brief drop in stock prices.
How this applies to small businesses:
Everyone is susceptible to irreparable harm that could be caused by a malicious hack. By adding this second-factor authentication system, Twitter is greatly increasing the security of each of their users who activates it. To learn how to get it set up, check out this brief article by Lifehacker. To learn about other ways prevent security breaches within your company, check out this Small Business Guide to Information Security.
3) "SOPA Jr." Rears its Head Again: There has been a reemergence of a SOPA-like bill in Congress called the Cyber Intelligence Sharing and Protection Act (CISPA) in part as a response to recent cyber-attacks from China and Iran. A version of this bill failed to pass last year, but with a few amendments that make it more appealing to big tech companies, it is poised to make it through both the House and Senate later this year. (via USNews)
How this applies to small businesses:
If this bill becomes law, individuals will not be notified if their private information such as emails, chat messages, and stored files are shared with the Department of Homeland Security. Moreover, if a website or service erroneously shares private data with the government, a citizen may not have any legal recourse against the company. To join a petition against CISPA, just SaveYourPrivacyPolicy.org.
4) Google's Big Plan: Last month Google held its annual I/O conference with not many big announcements, but instead a lot was made clear about the future of the company and the hopes of its execs. Regardless of the popular bashing of new Google products like Glass, the main thing critics should accept is the fact that Google is one of the few companies going out on a limb and trying something "crazy." (via TechCrunch)
How this applies to small businesses:
As CEO Larry Page puts it, "We're at maybe 1% of what is possible. Despite the faster change, we're still moving slow relative to the opportunities we have. I think a lot of that is because of the negativity… Every story I read is Google vs someone else. That's boring. We should be focusing on building the things that don't exist." If you're an entrepreneur trying to make it big, it would be wise to take heed of Larry Page's advice because it's applicable more than just to Google.
5) Enriched Pins with Pinterest: This month, Pinterest updated its site with "rich pins" that allow product pins' prices and availability to be updated automatically. These rich pins also add more substance to food and movie pins. For food pins, the "rich" extension allows users to include ingredients and recipes directly on the pin (not just in the comments). Movie-related rich pins can contain reviews and ratings. (via Pinterest)
How this applies to small businesses:
If you have an eCommerce site, sell products through Amazon, eBay, Etsy or a number of other sites, adding rich pins to your products can give customers a lot more information and subsequent online buying confidence. There is more information on how to apply these to company ecommerce sites "via Pinterest" link above.
More about ChooseWhat:
ChooseWhat, the entrepreneur resource, will be holding a free online lunchtime Google Hangout this Thursday at 1pm (EST) to talk about the TechCrunch Meetup + Pitch-Off and answer any additional questions small business owners may have about small business technology. Check out ChooseWhat's Vine from the 2013 TechCrunch's Austin Meetup + Pitch-Off.
###