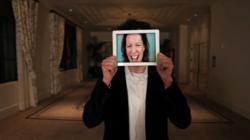 Seattle, WA (PRWEB) May 17, 2011
The newest viral video to take the Internet by storm was filmed at the Southern California real wedding of Joya and Emre, and JunebugWeddings.com has the full story behind this phenomenal wedding project.
Created against the backdrop of Terranea Resort by renowned filmmaker and Junebug member, David Robin of David Robin | Films, this real wedding music video features the Black Eyed Peas song "The Time (Dirty Bit)" and has received well over a half a million views on Vimeo and YouTube already. It has been acclaimed as possibly the, "best wedding video of all time," and has been featured on the The NBC Today Show, Inside Edition, The Huffington Post, The Examiner.com, and on blogs, Facebook pages and news sites around the world.
Joy and Emre, "read Junebug religiously all throughout the planning process," and they were excited to give Junebug first access to the story behind their wedding day adventure. On Junebug's wedding style blog, What Junebug Loves!, you'll find an in-depth feature complete with an interview of the couple and their wedding planner Amber Gustafson of Amber Events, vibrant wedding photos by Junebug member Callaway Gable Photography, and of course, the video itself. From the origination of their music video idea and search for the perfect song, to the design of their wedding invitations, color palette, cake, flowers, and favors, every aspect of the wedding is covered in full.
Junebug Weddings is an online bridal magazine featuring extensive award-winning editorial content as well as trusted top-ten recommendation hotlists of the best wedding professionals in Seattle and Southern California, and a worldwide hotlist of the very best wedding photographers. Junebug is the one online wedding resource known for its commitment to raising the bar in the wedding industry by promoting only the most talented, passionate, and customer service oriented wedding professionals. Savvy couples look to Junebug for help planning their wedding with the utmost confidence and expression of their own personal style. Launched in 2006 by three women wedding photographers, JunebugWeddings.com has grown into one of the most well known and respected luxury wedding brands on the market.
###