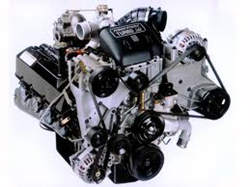 Nearly all vehicle manufacturers are represented in the search tool that we provide to help a person find a classic or more modern component for sale
Chicago, IL (PRWEB) March 23, 2015
The national search tool that was activated at the GetYourPart.com company website this year to help auto owners find preowned car parts for sale is now upgraded. Consumers will now have the option of searching for junk yards in Chicago, IL when accessing the finder at http://getyourpart.com/junk-yards-in-chicago-il.
A large source of Cook County yards is now directly searchable through entry of the automotive parts system now available. Since most yards only specialize in used components, auto owners or mechanics seeking OEM vehicle parts that are in new condition could be disappointed. The salvage and junk dealers now available all do business in the state of Illinois.
"Nearly all vehicle manufacturers are represented in the search tool that we provide to help a person find a classic or more modern component for sale," said one GetYourPart.com rep.
The improvements in the salvage industry through database logging of components and better ways of acquiring parts for retail sale has provided a solid foundation for the GetYourParts.com company. Because inventory is updated from each yard independently, consumers searching the system will always have updated prices.
"Our connections with yards across Illinois and other states has provided a positive search source for the average consumer who cannot find used motor vehicle components in their hometown," said the rep.
The GetYourPart.com company is planning on expanding in the Midwest during 2015. Small and large businesses have been contracted for inclusion in the company database that is active. Auto owners, mechanics and body shop components buyers will continue to gain entry to the database throughout the year.
About GetYourPart.com
The GetYourPart.com company features one of the largest auto parts databases available publicly on the web. With millions of foreign and domestic components offered for sale, consumers now have easier methods of comparing retail prices. The GetYourPart.com company has worked out arrangements with leading salvage providers to distribute good condition parts nationally.