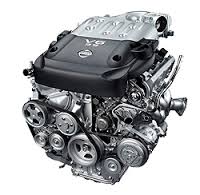 The vast company buying network is now used to distribute the used parts that are stocked by companies in the Dallas-Fort Worth area.
Dallas, Texas (PRWEB) May 15, 2013
Junk yards around the nation rely on local buyers to support sales of used auto parts. Some companies are now taking advantage of shipments to other parts of the country by established retailers online. The AutoProsUSA.com company has launched one of the largest resources for junk yards to use to fulfill orders in most parts of the country. This company is now shipping orders for junk yards in Dallas, TX to help expand the buying opportunities for these companies. The vast company buying network is now used to distribute the used parts that are stocked by companies in the Dallas-Fort Worth area at http://autoprosusa.com/used-auto-parts-in-dallas-tx.
The secondary parts industry helps automobile owners, mechanics and some warranty companies to find hard to locate parts for vehicles in the U.S. This industry is supported largely by junk and salvage dealers. Shipment issues can be one factor that some buyers experience when trying to purchase from an out of state company.
The heavy weight of auto parts can cause delays or even refusals by some freight carries that are not experienced shipping auto parts. The Auto Pros company now uses contracted freight companies able to ship parts for salvage dealers and junkyards like engines and transmissions.
The AutoProsUSA.com online resource was created for vehicle owners and for trade industry buyers to benefit. The options that are now available for buyers and sellers is helping this company to boost its annual sales volume. The recent achievements made by this company are reflected on its website.
The use of a new quote and search tool online is one effort underway to simplify the parts research and price quote process. This new one-click system is helping to produce immediate pricing without the traditional wait experienced with manual quote processing. This online system receives daily content updates to ensure complete accuracy.
The new fulfillment provided to yards in Dallas and the Fort Worth area is in addition to recent expansions to the Midwest. New distribution agreements have been made in Ohio, Michigan and Pennsylvania to help buyers locate parts easier and for shipments to be made faster. The news announcement online at http://www.prweb.com/releases/used-auto-parts-ohio/auto-parts-online/prweb10657332.htm was used to provide information about the Cincinnati, Ohio area. These distribution efforts are scheduled to remain in effect indefinitely to provide a better resource for all buyers.
About AutoProsUSA.com
The AutoProsUSA.com company is one of the leading used auto parts distribution companies currently selling parts on the Internet. This company launched its website resources this year to make research for parts faster and easier for all buyers in the United States. This company now contracts with thousands of junkyards and salvage companies to provide extended parts distribution to a network of company created buyers. The AutoProsUSA.com company now packages incentives with each order made online or through its toll-free number to improve sales figures on a monthly basis. This company is currently planning new updates ready for future announcements in 2013.