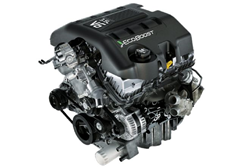 We've built our own auto parts supplier network that now includes more companies in the Eastern section of the U.S. that retail replacement vehicle components
Huntington, WV (PRWEB) April 27, 2015
Small auto body shop parts buyers and independent vehicle mechanics will now be able to purchase more used car components when using the GetYourPart.com website online. There are now more auto salvage yards in WV that can be explored for in stock parts pricing through the finder tool at http://getyourpart.com/auto-salvage-yards-in-wv.
The full range of all 55 counties in the state of West Virginia are now represented by the new scrap yards that are searchable using the GYP website. Because local parts sellers might not retail used components, the ability to search at the state level to find above average condition auto parts is now possible in WV.
"We've built our own auto parts supplier network that now includes more companies in the Eastern section of the U.S. that retail replacement vehicle components," said one GetYourPart.com source.
The WV auto junk yards that are now included in the statewide search portal at the GetYourPart.com website each set their own price levels. Since most companies compete to earn the business of a consumer, sticker prices can be hard to predict when performing research. People who enter the search portal to buy parts in stock this year will be given the option to compare dealer pricing.
"What our system is providing is a quick exploration of what can be ordered as well as the marketed sticker price for each product in stock," said the source.
The Get Your Part company will continue supporting research tools to consumers in more U.S. states throughout 2015. Since there are zero limitations on use of the computerized inventory finder, a person has full access to more than a million used condition components listed by local wrecking yards.
About GetYourPart.com
The GetYourPart.com company supplies immediate access to consumers, auto mechanics and body shop owners who need to search auto scrap yards for vehicle components. The company is now linked to thousands of salvage dealers that provide more than a million used parts. The GetYourPart.com company revised the way that people gain entry to its public system this year and has removed its VIN requirement to use its system.