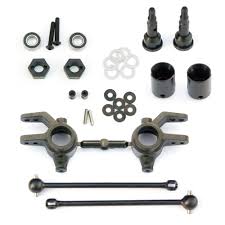 This intelligent search system is designed to remove the research process for replacement parts.
Beaumont, Texas (PRWEB) April 18, 2013
Used auto parts have remained one of the ways that vehicle owners, mechanics and others performing parts installations use to reduce the expense. Junkyards are one of the most used resources to find preowned parts for nearly all makes and models of vehicles. The autoprosusa.com company has added a junkyard parts search tool online for immediate use. This tool provides access to hundreds of sellers with in stock parts ready to ship.
The coding of this new tool online now attaches more than one database of parts available for sale. This intelligent search system is designed to remove the research process for replacement parts.
Users who take advantage of this new system receive immediate access to junkyards in the United States that are now shipping current and classic edition parts and accessories. The search system has removed the traditional interaction between buyers and sellers.
The AutoProsUSA.com company has made changes to its company policy this year. A portion of these changes now affects the type of warranty issued when parts are sold. The import and domestic brands sold to customers online now comes with a warranty extension.
This extension is designed to cover the period of time after the OEM coverage has lapsed. This new policy is expected to impact auto owners, mechanics, collision centers and others currently purchasing auto parts for replacement.
About AutoProsUSA.com
The AutoProsUSA.com company has built one of the most trafficked resources online to find preowned automobile parts. The programs in place for low pricing have helped to separate the company inventory compared with dealership only pricing. The database created and installed on the company website is now one of the most sophisticated tools in the secondary automotive industry. The AutoProsUSA.com company provides full warranty protection with all sales aside from the safe and secure shipments that leave the company warehouse daily in route to destinations in North America.