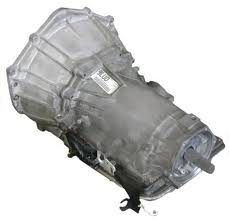 The AutoProsUSA.com company now attaches all parts warranties with sales made through its online resource.
Sacramento, California (PRWEB) April 27, 2013
Secondary parts sellers represent one of the largest groups of auto parts retailers in the United States. These groups include salvage companies, junkyards and other third party supplies of parts and accessories for vehicles. The AutoProsUSA.com company has now created its junkyards resource for auto parts online. This new resource is helping to connect companies together into one database to help locate parts and pricing faster and easier at http://autoprosusa.com.
The variety of parts that are sold to vehicle owners and other retailers are usually classified into multiple types. These are generally used, aftermarket and new parts that are produced by automakers and licensed third parties. One of the shortages that some junkyards face is the availability of OEM parts.
Many automakers control the distribution of OEM parts to authorized resellers. The new resource created online is now opening up more opportunities for OEM parts that can be purchased by junkyards.
Warranty terms can often be limited through distributors or other retailers selling auto parts. The warranties for used, OEM and aftermarket are traditionally extended by each company in effort to protect all parts after sale or customer installation. The AutoProsUSA.com company now attaches all parts warranties with sales made through its online resource. These warranties are offered as alternatives to companies not currently extending terms of coverage when sales are made.
A portion of the features of the new resource online is the ability to search for import auto parts. Because these parts can be difficult to find online, this new import resource is designed to provide better research and options for buyers of import auto parts. The company search tool online allows immediate access to the current inventory of import parts as well as the domestic parts that are produced from automakers and third party licensed companies.
About AutoProsUSA.com
The AutoProsUSA.com company created its online resource to provide better research options for buyers of auto parts in North America. This company has built its available inventory to include domestic and foreign parts and accessories. The company buying staff purchases used, aftermarket, OEM and performance parts that are offered for a lower than MSRP price. The AutoProsUSA.com company expedites its customer shipments to ensure that faster parts deliveries are possible for all buyers. Warranty policies are now part of the customer incentives that are offered along with each parts sale.