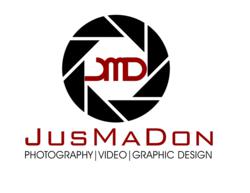 We haven't forgotten you!
Fort Bragg, NC (PRWEB) July 24, 2012
The President and CEO of JusMaDon, Mr. Bobby Sampson, announced that his company has partnered with The Wounded Heart Program to sponsor their 2nd special event for the spouses of fallen soldiers sponsoring an elegant day of beauty for spouses of local fallen soldiers. JusMaDon is an all inclusive imaging company that specializes in hair styling, makeup artistry, and wardrobe design, in conjunction with professional photography and video graphics. These special makeovers will include beauty treatments, custom hair styling, and makeup application by some of the nation's finest stylists and artists. To top things off, JusMaDon's professional photography will memorialize this extraordinary occasion for these extraordinary ladies.
In his announcement, Mr. Sampson pointed out that, all too often, after the final memorial services are done, these spouses are completely forgotten—the memory of their heavy sacrifices lost in time. This is JusMaDon's small way of saying, "We haven't forgotten you!" Mr. Sampson sincerely hopes that this will bring these brave women a little happiness and a modicum of peace, while letting them know that they are truly honored!
The company has indicated that the event will occur on July 29th and Mr. Sampson expects approximately 20 spouses to participate. He also has great hopes to carry this day of recognition forward and believes that it will be the first of many.
The occasion will be held at Fort Bragg in North Carolina at:
Flawless Visions Makeup & Hair Studio
218/220 N. McPherson Church Rd.
Fayetteville, NC 28303
July 29th, 2012.
JusMaDon is a photography company that has offices in several states, including California and Georgia. They specialize in fashion and beauty photography.