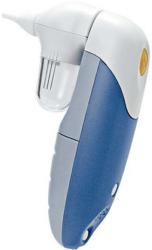 We want to meet all of people's respiratory needs
Fulton, MD (PRWEB) February 12, 2013
Congestion in babies can be a big problem for a parent. The child's upset, they can't breathe well and they're unable to blow their own nose. But there are several things parents can do to help. That's why JustNebulizers.com has released a new tips sheet on Relieving a Congested Baby.
The tips sheet includes advice such as keeping your baby upright to decrease congestion and dropping breast milk into your baby's nostrils. The latter works the same as a saline solution by loosening mucus. But unlike saline solutions, breast milk contains anti-bacterial properties.
In addition to the tips, JustNebulizers.com sells products to help relieve congested babies. "Our main focus is on nebulizers," says Bryan Mercer, a licensed pharmacist for over 30 years. "But we want to meet all of people's respiratory needs. So we sell products such as aspirators and humidifiers."
Humidifiers thin out mucus and can relieve congestion in babies and adults alike. Aspirators however are made just for this situation and directly remove mucus from the baby's nose. One such aspirator is the Nasal Clear Battery Operated Aspirator, which plays music to comfort and entertain babies during use. It's also dishwasher safe and comes apart easily for cleaning. For parents looking for a simpler, more economic solution Just Nebulizers also offers bulb syringes which can be used either to remove mucus or as an ear syringe.
Either way, the important thing is congested babies can breathe easier once again.
About JustNebulizers.com
JustNebulizers.com provides respiratory products throughout the United States for people of all ages seeking the very best breathing treatments. JustNebulizers.com understands the importance of choosing the right nebulizer equipment. That is why they provide the largest selection of the best nebulizer systems, parts, accessories, and respiratory care products as well as comprehensive and informative details about all of their products. With a wide assortment of respiratory products at the very best prices, their products fit the needs of both young and old persons who need some breathing assistance.