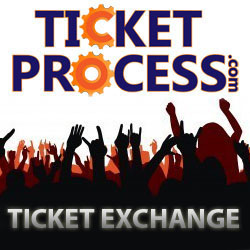 Bieber fans can save up to 50% or more on last minute Bieber tickets. Fans can use the free Ticketprocess iPhone or Android app to find good deals on last minute tickets.
(PRWEB) October 05, 2012
The Justin Bieber 2013 Believe Tour is underway, and the young star has already packed arenas in Arizona, Nevada and Los Angeles. TicketProcess.com will be offering Justin Bieber tickets to each and every one of his upcoming shows on a massive Justin Bieber North American Tour that extends all the way through January of next year. Finding quality Justin Bieber tickets at reasonable prices can be difficult, especially once the tour has begun, but Ticketprocess.com has Bieber fans covered.
The first date unfolded in front of a raucous crowd at a packed Jobing.com Arena on September 29th, and the show featured one surprise that has already gone viral. After wolfing down a large plate of pasta and a big glass of milk just minutes before he took the stage and only moments after his pre-show Justin Bieber Meet & Greet, Bieber became ill halfway through one of his signature songs and had to dash off of the stage. The young star is already a wily veteran of the live stage, and he was quickly able to shake it off and return to the stage to finish an incredibly fast-paced and high-energy show for thousands of screaming Bieber fans.
The Los Angeles shows both featured incredible entrances that utilized lights and video boards to make it appear as though Bieber was actually floating around the stadium and descending to the stage like the angelic presence that many young females believe he is. The show runs for over an hour and a half, and in true Bieber form he takes breaks in between each song to chat about his life and give his fans a deeper glimpse into his character. He was also joined on stage in Los Angeles by Carly Rae Jepsen for a short spell, and the special guests are expected to change with each new destination the show arrives at.
The upcoming schedule is packed with Justin Bieber tour dates in many major North American cities, including Portland, Minneapolis, St. Louis and Dallas. The Dallas show will take place at the American Airlines Center on October 29th, and anyone that lives in the area that is interested in securing a lot of tickets for themselves and their friends and loved ones would be wise to get the ticket buying process started sooner rather than later. The tour will swing through the Midwest during the first two weeks of November before visiting the East Coast for many shows in the second half of the month. Visit http://www.ticketprocess.com to get in on the Believe Tour.