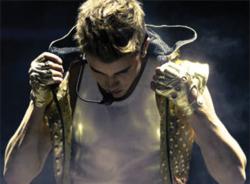 QueenBeeTickets.com is delighting "Beliebers" today by offering cheap Justin Bieber concert tickets in addition to premium seating for all stops on the Believe Tour.
Germantown, Wisconsin (PRWEB) December 14, 2012
Due to the wild popularity surrounding this young man, a nice selection of Justin Bieber Concert Tickets for the 2013 Believe Tour can be a challenge to find. Although Justin was originally scheduled to visit Europe, Asia and Africa in 2013, he has also added 30 other shows in North America due to increased demand. Fans are already looking to buy tickets for these additional performances, even though the official Justin Bieber ticket sales for the 30 added dates will be released on December 14 and 21.
Popular ticket reseller QueenBeeTickets.com lists a great selection of Justin Bieber concert tickets in all price ranges for the Believe Tour in 2012 and 2013. All tickets are authentic, and customers can apply a promo code to increase their savings.
The Believe Tour is Justin's third official tour in just three years. During this tour, he will travel the globe, and he has already enjoyed many successful performances in Canada and the United States. Justin Bieber Ticket Sales for the Believe Tour thus far have been very impressive, and ticket demand is expected to increase as the tour continues in to 2013.
Bieber's popularity has skyrocketed over the last three years, thanks in part to the power of the Internet and social media. Bieber was discovered after videos of his performances were posted on YouTube. With over 3.1 billion YouTube views, Justin is the website's most popular artist ever. He also has a strong presence on Facebook and Twitter with over 48 million Facebook fans and over 31 million Twitter followers. Only Lady Gaga has more followers on Twitter.
The 2013 North American portion of the Believe Tour will start on June 22 at the Valley View Casino Center in San Diego, California. After stops in 28 other cities such as Los Angeles, Denver, Oklahoma City, Omaha, Indianapolis, Chicago, Boston, Brooklyn, Ottawa, Jacksonville and more, Bieber will end the tour at Philips Arena in Atlanta, Georgia, on August 10.
Tickets for some of these added shows will be released for purchase on December 14, and tickets for the remaining shows can be purchased on December 21. QueenBeeTickets.com is expecting high Justin Bieber ticket sales as tickets begin to be released next week.
Visit QueenBeeTickets.com to purchase authentic event tickets at bargain prices. The site keeps customers happy with a wide ticket selection, low prices and top-notch customer service. Other hot sellers in concerts for today include Taylor Swift Tickets, Fleetwood Mac Tickets, and Kenny Chesney Tickets.