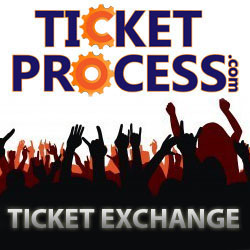 (PRWEB) October 30, 2012
Justin Bieber is currently one of the single most recognizable performers on the entire planet, and the North American leg of his massive world tour is already well underway. Bieber has rocked more than a dozen cities with his fast-paced live performances, and many more are left on the schedule. TicketProcess announced that they will be offering Justin Bieber concert tickets to each of the dates remaining on his Believe tour at reduced prices. Bieber fans are encouraged to check out the popular and trusted site at their earliest convenience, as well as visit The official TicketProcess Facebook page for ticket giveaways and discount codes.
The Believe tour was designed to be a large-scale celebration of all that the 18-year-old has accomplished to this point in his career, and Bieber fans that are lucky enough to get their hands on Justin Bieber Believe Tour tickets will be treated to the single greatest performance that the young icon has ever been a part of.
Upcoming shows that are sure to be exciting, memorable and filled with passionate Bieber fans include a November 1st stop at the FedEx Forum in Memphis and a date at the Wells Fargo Center in Philadelphia on November 4th. East Coast states will be well covered throughout the rest of the month, and Bieber will make two appearances at Madison Square Garden on Wednesday the 28th and Thursday the 29th. Many cities that have large populations and an appropriately large and modern venue will be visited during the tour.
Bieber is without a doubt one of the biggest stars in the most popular country in the world, and he has sold more concert tickets than any other musician to this point in time in the year 2012. He is able to sell out any arena in any given city on a moment's notice, so anyone interested in attending one or more Justin Bieber concerts should do the right thing and access Ticketprocess.com by way of the Android Marketplace or any iPhone , order online or call 1-888-791-3322 before the deals are all gone.
About TicketProcess.com
TicketProcess has established their position at the top of the online ticket marketplace by offering tickets to highly exclusive events for prices that simply cannot be beat. Run by professionals who understand that the ticket buying process should be secure and simple, TicketProcess has become a favorite of thousands of fans of sports, music & Theater. Every purchase is backed by a 100% guarantee, and friendly customer service professionals are only a phone call away. Visit TicketProcess.com for a excellent ticket shopping experience. Visit http://www.ticketprocess.com to learn more.