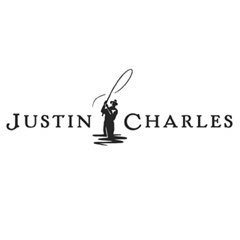 Our full hunting suit can be purchased for less than $200 during this sale
Sparta, WI (PRWEB) March 25, 2008
Justin Charles is clearing out several of its 2006 styles of merino wool mid-weight shirts, pants and boxer briefs, as well as its camouflage hunting suit (bib and jacket), all at savings of up to 68% off MSRP. The Spring Clearance Sale will make room for new products and styles to be released later this summer.
Spring is in the air, but customers can benefit now by stocking up on next winter's gear. It's the perfect time to stock up on hunting, ice fishing, skiing and snowmobile clothing for the entire family.
"Our full hunting suit can be purchased for less than $200 during this sale," said Diane Deml, Marketing Manager for Justin Charles. "It's a great time to think about what you'll need for next season or pick up a great gift for Father's Day."
Dry, Warm Comfort. Guaranteed.
Justin Charles merino wool garments are renowned for their ability to keep outdoor enthusiasts warm and dry without the itching or stiffness associated with traditional wool clothing.
Merino wool breathes, permanently resists body odor and it wicks sweat faster than you can make it. That's why Justin Charles super-fine merino wool base layer clothing is one of the most important pieces of outdoor gear you can own.
The Justin Charles Camo Hunting Jacket and Bib Pant is engineered exclusively for bow hunters and gun hunters. This complete Camo Hunting Suit and is waterproof, windproof, breathable, and made with super-quiet fabric. It's engineered to keep you comfortable in the harshest winter conditions.
These sale items won't last long. The Spring Clearance Sale will end when these products are sold out.

Camo Hunting Bib - Save 67%
Camo Hunting Jacket - Save 68%
Merino Wool Zip T Neck (Midweight) - Save 40%
Merino Wool Crew Neck Shirt (Midweight ) - Save 40%
Merino Wool Midweight Boxer Brief - Save 40%
Merino Wool Midweight Long Underwear - Save 40%
To purchase online, visit http://www.justincharles.com/clearance.aspx .
About Justin Charles
Justin Charles manufactures and distributes quality outdoor gear and products to Scheels stores and various dealers across the United States. Most companies make products for the masses, but along with mass production comes a loss of quality and craftsmanship. That's why Justin Charles makes products for few. They are passionate about design - not just how it looks, but how it performs, feels, and develops character over time. Every product is crafted with the highest standards of quality and workmanship. Excellence and quality isn't something they strive for; it's something they insist on.
For more information or to explore the entire collection of Justin Charles Outdoor Gear, visit http://www.JustinCharles.com .
###