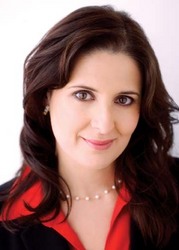 Outstanding Woman in Law Award
Philadelphia (PRWEB) September 15, 2010
On Monday October 4, 2010, The Justinian Society of Philadelphia will honor its members, Dan Onorato, Chief Executive of Allegheny County, Pa. and Gina F. Rubel, Esq., President/CEO of Furia Rubel Communications. Onorato will keynote and Rubel will receive the Judge Lisa A. Richette Outstanding Woman in the Law Award. The luncheon is scheduled to begin at 11:30 a.m. and will be held at The Union League of Philadelphia, 140 South Broad Street, Philadelphia, Pa.
Judge Lisa A. Richette was the first recipient of the "Outstanding Woman in Law Award" in 2000. The award was then named in her honor. She passed away in 2007. Additional past recipients include Judge Esther R. Sylvester (2002) and Judge Annette M. Rizzo (2008).
To register for the event by Thursday, September 24, 2010, please contact The Justinian Society at 215-545-0706 or jct(dot)uta(at)att(dot)net or visit the Society website.
About the Justinian Society of Philadelphia
Founded in 1935, the Justinian Society is an educational and non-profit legal organization comprised of attorneys, judges and law students of Italian ancestry. Located in Philadelphia, the Society's members celebrate generations of involvement within the legal community. To foster a spirit of good fellowship and mutual cooperation among its members, the Society members strive to maintain the honor and dignity required of the legal profession and a high standard of ethical conduct among its members and with other members of the bar. Members also promote and encourage a more profound study of the law, the due administration of justice and reform in the law; and coordinate their efforts in the discharge of their civil and professional responsibilities to the community.
###