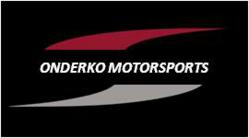 I have always hated how those EZ Pass transponders looked on my windshield ...
Nazareth, PA (PRWEB) February 26, 2013
Onderko Motorsports is pleased to announce a business venture in its closing stages between the Jersey City, NJ based company Tonic Concepts and the Nazareth based race team of Onderko Motorsports.
Owner of Onderko Motorsports, Michael Onderko commented on the new product partnership, "I have always hated how those EZ Pass transponders looked on my windshield, so I took it off and kept it in the center console in all the cars I have ever had. Then I had to remember to get it out when I was going through the readers – it was a real pain. I happened on Victor's product and said that's for me, it's stylish, sets right on my dash and most of all blends right in. It really looks great sitting on the dash of my 300C. His company has a wide variety of styles and colors that will fit almost any taste out there."
One may ask how this partnership fits into racing, the innovative Team Owner continued, "This is a product that makes your car look good, it adds to the overall look. The Pirelli World Challenge Series is a series of style, speed and elegance and this product fits right in. The spectators that attend these racing events will drive their Porsche's, BMW's, Audi's to the venues because those are the types of cars racing. They can directly relate. I am also sure they hate how those EZ Pass transponders look on their cars too; it's just a natural fit. Victor and I have spoken several times and we both see the value in this partnership. I like Victor's plans for the company and the direction he's headed and I always want to be around a winning team."
Onderko Motorsport's will be a national distributor for Tonic Concepts. Their products will be at each venue the Onderko Motorsports Team visits during the 2013 racing season.
The T-cases come with a non-slip pad and Velcro so they can be affixed to the dash or the windshield. They work with several permutations of the toll pass (E-Z Pass, Fast Lane, I-Pass, Smart Pass, Fastrak and Smart Tag) and come in eight designs, Victor and his team have more on the way including one for the smaller 2012 EZ-Pass/I-Pass.
Stop by the Onderko Motorsports team hauler or visit their website http://www.justinonderko.com for more information and ways to purchase the Tonic Concepts EZ Pass Transponder Covers.
About Onderko Motorsports –
Onderko Motorsports, LLC is a professional race team based in Nazareth, PA. It was developed in 2009 and in 2010 won the SVS Asphalt Late Model Championship, in 2012 won the NASA Northeast and Mid-Atlantic Pro Challenge/Performance Touring A Championships.
The Onderko Motorsports organization plays a major role in the Race Against Drugs program promoting a drug free and healthy lifestyle. Race Against Drugs, along with the Stay on Track program are part of the National Center for Research and Prevention Solutions initiatives to foster and help our nation's children fight against drugs by providing them positive role models to look up to. Justin Onderko was awarded the 2011 Spokesperson of the Year Award at the Performance Racing Industry Trade Show in Orlando, FL.
In 2012 Onderko Motorsports partnered with The Motorsports Rehabilitation Foundation which helps injured drivers.
Onderko Motorsports provides innovative, valuable and proven marketing opportunities for its partners by branding their name with a winning race team and a positive role model for our nation's children and young adults.
About Tonic Concepts –
Tonic Concepts is a Jersey City, NJ based company dedicated to preserving the aesthetic beauty of automobiles everywhere. The company creates and offers over 8 variations of ezpass holders / i-pass holders.