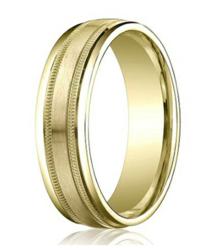 Just Men's Rings is pleased to announce the addition of Cynthia White to the growing JMR team as Senior Article Writer.
Jensen Beach, FL (PRWEB) December 26, 2012
A new team member has recently joined online jewelry store JustMensRings.com: Senior Article Writer, Cynthia White. Ms. White's impressive background in writing as well as her experience in working for Fortune 500 companies has made her an ideal addition to the ever growing Just Men's Rings (JMR) team.
Swiftly becoming one of the internet's primary superstores for designer rings, wedding bands and jewelry for men, Just Mens Rings continues to adhere to its core values of everyday low prices and dedication to customer service. However, JMR is also making a name for itself as a trusted source for information on jewelry styles and materials, and Ms. White has become instrumental in producing useful and authoritative articles on men's rings and jewelry for men.
Cynthia White brings a significant and varied résumé to JMR. While Ms. White specializes in writing articles and copy for the web, she also has considerable experience in creating marketing and sales materials as well as press releases. Having formerly worked as a marketing manager for a Fortune 500 company, Ms. White is also well versed in scholarly editing as well as technical writing and editing. Ms. White's articles for JMR range in topic and tone from information on specific jewelry materials to how-to shopping articles to top 10 gift lists.
"Cynthia White has been a great asset in expanding Just Men's Rings' online presence and creating informative, high quality articles on jewelry and materials," comments JMR president and owner Roy Devine. "We want to provide our customers with excellent service and affordable prices, but we also want to give shoppers the tools that will allow them to make informed buying decisions online."
As Just Men's Rings completes what has been its best year in business thus far, Ms. White will no doubt continue to assist JMR in ushering forward an even more successful 2013. In addition to branching out with an increased number of informative articles on a variety of jewelry topics, JustMensRings.com plans to grow its online offerings exponentially throughout the year with new styles of designer men's rings, wedding bands and jewelry for men.
About JustMensRings.com
At internet-only retailer JustMensRings, customers have come to expect the best possible prices on an extraordinary selection of men's rings, as well as the highest standards of service, selection and quality. The proof is in the numbers: JustMensRings.com now offers the largest selection of men's fashion rings online, and is the only store in the United States that offers men's large size rings up to size 20. Just Men's Rings leads the competition with an unparalleled assortment of unique and alternative men's wedding rings in a range of traditional and contemporary materials including gold, platinum, palladium, titanium, tungsten, silver, stainless steel, cobalt chrome and Seranite (or ceramic). Despite the recent rise in gold prices, JustMensRings.com continues to keep item pricing low and affordable, and shoppers would be hard-pressed to find better deals elsewhere. JMR is dedicated to providing its customers with a simple and secure online shopping experience, and offers a 30 day guarantee and free shipping on all orders over $99.
For more information on JustMensRings, please visit http://www.justmensrings.com.