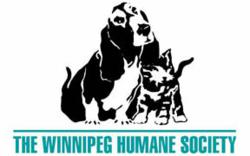 Spaying or neutering your pet is an easy procedure, yet far too many people don't do it
Winnipeg (PRWEB) June 06, 2012
The Winnipeg Humane Society (WHS) has taken the Just one Day pledge, committing to not euthanize any cats on June 11 and instead promote reduced spay & neuter surgeries and cat adoption.
"Spaying or neutering your pet is an easy procedure, yet far too many people don't do it. If we are to ever see an end in sight to the thousands of pets who arrive at the doors of The WHS we need to get un-fixed cats off the street and all our owned cats fixed," says Bill McDonald, CEO of The Winnipeg Humane Society.
The WHS has partnered with two Manitoban veterinary clinics who will be offering spay & neuter surgeries at a reduced cost when booked on June 11. This is in addition to the year-round subsidized Spay & Neuter Assistance Program (SNAP) offered by The WHS for people who are on fixed incomes or on social assistance.
All WHS cats are spayed/neutered prior to adoption. On June 11, cats over 6 months of age can be adopted for $25; which includes a health check and a behavioural assessment.
The Just one Day pledge has been taken by shelters across North America in hopes of promoting adoptions, spay & neuter surgeries to control the pet overpopulation of homeless animals.
###
About: The Winnipeg Humane Society is a registered charity and non-profit organization whose mission is to protect animals from suffering and to promote their welfare and dignity. Funded primarily by donations, memberships and bequests, The WHS also adopts pets, cats, dogs and critters. All adoptable pets have been spayed or neutered, a health check, and a behavioural assessment. If you'd like to learn more about our SNAP – spay and neuter assistance program - please visit http://www.winnipeghumanesociety.ca