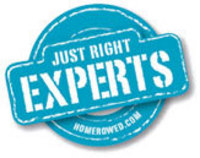 Plagiarism is a serious problem for professionals and students
Centreville, VA (Vocus) September 7, 2010
With schools now open and businesses back to work after the summer vacation season, millions of documents will be written and plagiarized.
"Plagiarism is a serious problem for professionals and students," says Sharon Ritchey, owner and creative director of Home Row Editorial. "It's an ethics problem that many times is caused by simple mistakes."
For the past 8 years, Northern Virginia-based Home Row Editorial has been providing expert answers to a variety of writing, editing, marketing, and branding questions for clients across the country.
"Plagiarism is a topic we are passionate about at Home Row Editorial. We are writers and editors who respect original ideas," says Ritchey. "We want to educate as many people as we can in how to avoid stealing ideas by properly citing sources and building arguments based on research and new ways of solving problems."
Home Row Editorial has written a free e-book, Did You Say That? Avoiding Plagiarism in Professional Communications to help business writers and students understand what plagiarism is, why it is wrong, and how to prevent it.
"We developed this book to be quick to read, yet informative. In the time it takes to fly from Washington, D.C. to New York City you'll learn all you need to know to protect yourself from a professionally embarrassing mistake or an ethics violation," says Ritchey. "We also understand that this information can be dry to read and we've taken care to make the layout easy to read and added a bit of fun with some cartoons developed for us by Joseph Wishnow."
To download a free copy of Did You Say That? Avoiding Plagiarism in Professional Communications visit: Just Right Experts.
And to weigh in on plagiarism as well as other writing and marketing topics visit the Home Row Editorial blog, Talkin'Qwerty and join the discussion.
About Home Row Editorial, LLC
Home Row Editorial, http://www.homerowed.com is a women-owned content creation and branding company serving clients in the metro Washington, D.C. area and across the country. We focus on ideas and words and bringing them to life via online and print sources.
The Just Right Experts Center features short e-books written by Home Row Editorial and industry experts. Each title answers just one question.
###