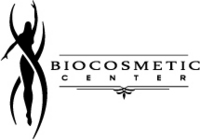 Phoenix, AZ (Vocus) May 5, 2010
BioCosmetic Center offers alternatives to the popular Botox. Personalized programs created for each incoming patient by industry professionals can include a variety of anti-aging techniques. Botox has become a household word making many assume it is the only option for facial anti-aging treatments. But BioCosmetic Center often suggests patients incorporate Juvederm treatments in place of Botox.
Eric Jantze of BioCosmetic Center said, "Juvederm treatments provide a mini facelift. Patients that come in with pear shaped faces have tissue dropping in their face; a phenomenon that often comes with age. Some experience far more drastic negative effects than others, but regardless of how extreme the case is results are obvious."
Other anti-aging techniques that can be incorporated into the personalized programs of patients at BioCosmetic Center include: Botox, Evolence, Perlane, Radiesse, Restylane and Sculptra. In addition the available dermal fillers BioCosmetic Center professionals also provide access to the significant results available using laser facials: IPL photofacials, skin tightening, laser facial and resurfacing.
To continue to benefit from the anti-aging results of Juvederm treatments patients need to undergo the process every 6 to 9 months. Patients who desire to incorporate a more permanent cosmetic solution into their personalized programs are encouraged to consider fat transfers that provide similar results that are permanent.
BioCosmetic Center offers all inclusive, personalized programs to aid individuals in obtaining their physical goals. Programs can include any of the following: acne scar removal, liposuction, Botox, weight loss, scar removal, bio-identical hormones, dermal fillers, and more.
To get further information on BioCosmetic Center or current standards in the industry get in touch with Eric Jantze:
Contact: Eric Jantze
Company: BioCosmetic Center
http://www.biocosmeticcenter.com
Phone: 480-515-3900
###