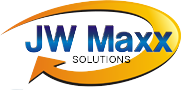 Phoenix, Arizona (PRWEB) January 18, 2013
In a world where so much business is conducted exclusively over the internet, online reputation is just as vital to the success of a business as is real-world reputation. Forward-thinking businesses would be wise to put their brand name in good hands by investing in online reputation management today.
Since Google has become a household name, people have developed the habit of "Googling" a brand or business to see what they are like before conducting business with them. As easily as consumers can find a brand, people on the other end of the spectrum, competitors that like to play foul for example, can also find the brand. Some competitors will go far to smear the reputation of others by leaving false accusations and complaints, attempting to make a brand look bad. With an online branding experts, business owners can rest easy knowing there are people dedicated to ensuring that false claims and misguided facts are eliminated.
"Many companies don't even bother to search for themselves until it's too late," explains Walter Halicki, founder and CEO of JW Maxx Solutions. "The Internet just isn't a big part of their market strategy. Even huge, multinational corporations fall victim."
With a capable online branding specialist working closely with a business, some improvements the business will see are an increase in traffic to their site which typically results in an increase in the number of sales, and the most important result: positive exposure for the business online.
JW Maxx Solutions has a solid grasp of how search engines rank search results, and will use that knowledge to ensure that clients see both long-term and immediate positive results. If a business is suffering due to negative publicity, whether it is false accusations or bad search engine rankings, working with an online branding specialist from JW Maxx Solutions will insure that business gets the positive results it deserves.
When an unhappy customer or unreasonable employee leaves an irate statement somewhere online, the online branding experts at JW Maxx Solutions can target the negative comment and respond to, or eliminate them, based on how truthful the claim is.
Throughout 2013, JW Maxx Solutions is offering consultation completely free of charge for businesses interested in taking the steps to solidify their online reputation. For years, JW Maxx Solutions has been a leading online branding specialist and has consistently achieved positive online reputations for their client's future. The company's main strength lies in its ability to react timely to the needs of their clients and JW Maxx Solutions is more than capable of catching problems early on. By working with JW Maxx Solutions a business is showing their customers their best appearance, which will reflect in customer satisfaction, and sales.
Avoid being a business owner that lets their brand fall into the wrong hands; insure a positive future for both business and brand by taking advantage of JW Maxx Solution's complimentary consultation program, available through the end of the year.
JW Maxx Solutions, Online Reputation Experts, Contact Information:
11811 N Tatum Blvd, Suite 3031
Phoenix, AZ 85028
Phone: (602) 953 – 7798
Email: info(at)jwmaxxsolutions(dot)com
Website: http://www.jwmaxxsolutions.com