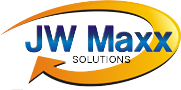 Scottsdale, Arizona (PRWEB) February 13, 2013
Online reputation protection JW Maxx Solutions, is a leader in the reputation management industry because this business is focused on securing positive reputations for all of their clients, part of this approach includes sharing tips and tricks that every business should implement to increase their online reputations.
As a top online reputation protection firm, JW Maxx Solutions recognizes that 99% of a company's consumer base is looking for information online, and this is why it is vital to have a good online relationship for clients. This is why JW Maxx Solutions is recommending that businesses get involved with consumers in 2013. Business should enlist the help of online reputation management specialists to really improve their online reputations, but they should also take a hands on approach when it comes to keeping open communication online with consumers. Business may not be able to control every aspect of their business relationships, but they can't disregard the parts of communication that they do have under their control.
Top online reputation protection firm JW Maxx Solutions recommends that businesses respond to as many consumer complaints online as possible. There are so many mediums that consumers have online where they are able to comment on customer service as well as produces that are associated with a company. If complaints, as well as compliments, go unnoticed then it appears that companies do not care about their consumers, and it reflects badly toward members of the online community that are researching background information on a company. This is why businesses should be proactive in all consumer relations.
JW Maxx Solutions is a top reputation management expert, and is focused on improving all of their client's reputations. They accomplish this through innovative techniques and dedication to diminishing negative content and promoting positive press. JW Maxx Solutions using a combination of personalized consultations, as well as the newest techniques to guarantee the best possible results in the process of managing the reputations of their clientele. This is why JW Maxx Solutions is leading the industry in improving the image of their clients, as well as promoting their individual brands.
****
JW Maxx Solutions, Online Reputation Management Contact Information:
11811 N Tatum Blvd, Suite 3031
Phoenix, AZ 85028
Phone: (602) 953 – 7798
Email: info(at)jwmaxxsolutions(dot)com
Website: http://www.jwmaxxsolutions.com