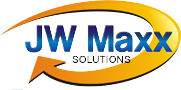 Scottsdale, AZ (PRWEB) January 22, 2013
As more and more business is done over the internet, it is important for business owners to protect their brand's image online. An online reputation is just as important as offline reputation these days. With a reputation rescue package from JW Maxx Solutions, business owners are protecting not only the reputation of their brand name, but promoting growth as well. With a positive online reputation, businesses appear more trustworthy to a curious consumer, and brand trust is one of the most essential aspects of business to maintain.
"Many companies don't even bother to search for themselves until it's too late," explains Walter Halicki, founder and CEO of JW Maxx Solutions. "The Internet just isn't a big part of their market strategy. Even huge, multinational corporations fall victim."
Moving forward in 2013, JW Maxx Solutions is at the helm of the latest trends in multiple industries, and armed with the latest tools and techniques, JW Maxx Solutions' consultants are well-equipped to deal with fraudulent claims that could harm a company.
One of these techniques involves diminishing the value of false claims, by highlighting all the positives a business has to offer. By focusing on the positives, JW Maxx Solutions insures that Google and other search engine results will come up with the kind of results that paints a business in a positive light. With a reputation rescue package from JW Maxx Solutions, businesses can use a search engine's own algorithms to their direct advantage in this way.
As an industry leader, JW Maxx Solutions' reputation experts are versatile in the trends of industries worldwide. By monitoring these trends, and utilizing the reputation rescue package, JW Maxx Solutions keeps their clients ahead of the game, and most importantly, ahead of the competition.
If things get particularly bad, JW Maxx Solutions is more than capable of bringing legal action into the equation. Having successfully and regularly brought legal action against fraudulent claims damaging a business's reputation, JW Maxx Solutions will go to any length for the satisfaction of their clients. Whether it is a message board comment, a forum post, or an entire website, JW Maxx Solutions is prepared to fight fire with fire, for their clients.
Businesses interested in securing their online reputation should note that throughout 2013, JW Maxx Solutions is offering free consultation to potential clients. Whether a business has been under attack for days, weeks, or months, consultation is the first easy step of many to ensuring a secure online future for a business. A reputation rescue package from JW Maxx Solutions is another step in the right direction for business owners.
JW Maxx Solutions Online Reputation Management Contact Information:
JW Maxx Solutions
11811 N Tatum Blvd, Suite 3031
Phoenix, AZ 85028
Phone: (602) 953 – 7798
Email: info(at)jwmaxxsolutions(dot)com
Website: http://www.jwmaxxsolutions.com