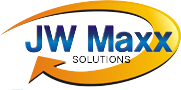 Scottsdale, Arizona (PRWEB) January 10, 2013
JW Maxx Solutions is a top internet reputation management company that is always looking for the most current techniques to help improve their client's online presence. At the dawn of a New Year there is no better time for JW Maxx Solutions to review the top alert tools rated by the people that are currently using them. This is why, every year JW Maxx Solutions provides members with the top tools for the New Year so that clients can start on the right path toward managing their ideal reputations.
Individuals are starting to really read reviews on internet tools, because businesses are starting to understand the impact of the internet on their consumer base. These businesses look for guidance from top internet management specialists like JW Maxx Solutions to help assist them in managing their online presence. Which is why JW Maxx Solutions provides a list of the best reviewed Adwords tools every year so that people interested in managing their reputations have highly rates tools to use..
One of the first tools that internet reputation management specialist JW Maxx Solutions recommends is becoming familiar with "Google Alerts". This is the highest rated tool by users, and it is totally free. When businesses concern themselves with their search engine listing on Google, they can stay alerted of anything said about their company through a simple Google Alert. This feature is updating all the time, which means that companies can have their news in real-time, so they can begin to address any issues rapidly.
JW Maxx Solutions also recommends a new separate tool for companies that many are reviewing as the up and coming internet reputation tool for bloggers. Business have found that blogs are helpful and they can use Technorati, to solely search blogs for information. This tool is also free, and Technorati is a new service that many bloggers are finding useful in combating negative content. The most important thing when monitoring online reputations is to be aware of news when it happens which is why internet reputation management specialist JW Maxx Solutions recommends these valuable tools.
JW Maxx Solutions is a top internet reputation management company because of their determination to provide the best services to clients. This is a field that is constantly changing, and as such it is important to stay up to date on all the information that is most useful in managing an online presence. This is why so many businesses choose this top internet management specialist, because of all of the things that JW Maxx Solutions can do for their reputation.
JW Maxx Solutions
11811 N Tatum Blvd, Suite 3031
Phoenix, AZ 85028
Phone: (602) 953 – 7798
Email: info(at)jwmaxxsolutions(dot)com
Website: http://www.jwmaxxsolutions.com