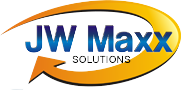 Scottsdale, Arizona (PRWEB) January 09, 2013
JW Maxx Solutions is known as one of the top business reputation management experts in the industry because of this company's dedication to the highest quality service with the most effective management techniques. This is a digital world, where consumers and businesses rely on the internet for their information. This is why so many companies are beginning to understand just how important their online presence is, and they turn to business reputation management specialist like JW Maxx Solutions to assist them. This year JW Maxx Solutions has raised the bar again, with the implementation of only the most effective techniques, so that clients can have their ideal online presence.
JW Maxx Solutions has started utilizing new alert systems to ensure that they are totally on top of all of the online content that relates to their clients. These programs allow this business reputation management specialists to see what is being said about their clients in real time, allowing them to properly manage the online content. This consists of providing new content, and suppressing damaging information.
JW Maxx Solutions has also added frequent reports into each client's file. This way, businesses can see a complete layout of where their reputation was out when they started with JW Maxx Solutions, and where they are at every step of the way. This gives clients the complete assurance that their online reputation is being handled the best way possible. Which is why JW Maxx Solutions is providing frequent in depth reports that show the progress of all accounts.
JW Maxx Solutions is a top business management expert because this company pays close attention to every detail of a client's reputation. Then they develop a plan to assist clients in the most efficient and effective way possible. Thanks to these new practices JW Maxx Solutions is starting out 2013 in a new and innovative way to manage client's reputations. This is why so many businesses are turning to JW Maxx Solutions, because they are known as being one of the top business reputation management experts in the industry.
JW Maxx Solutions
11811 N Tatum Blvd, Suite 3031
Phoenix, AZ 85028
Phone: (602) 953 – 7798
Email: info(at)jwmaxxsolutions(dot)com
Website: http://www.jwmaxxsolutions.com