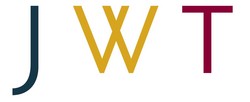 From Qualcomm to the NFL, Digitaria has helped its clients build thriving digital properties.
New York, NY (Vocus) August 12, 2010
JWT North America CEO and Worldwide Digital Director David Eastman announced today that JWT North America has acquired Digitaria. Digitaria is a best-in-class, full service digital agency that will accelerate JWT North America's move toward placing digital at the core of the agency. JWT will acquire 100 percent of Digitaria, which is led by CEO Dan Khabie, 37. Khabie will retain his title and report to Eastman.
The 100-person shop, founded in 1997, has been at the forefront of digital revolution by creating an array of award-winning campaigns for its top clients, which include Qualcomm, NBC, Dreamworks and ESPN. Additionally, it has won more than 22 major Web awards in the last 24 months. Some of its best known work includes the NFL's international site NFL-360.com, the Best Western To Go! iPhone app, the U.S. Soccer site ussoccer.com and mobile site, the National Geographic Field Expedition: Mongolia, and many others.
Overall, Digitaria offers seven areas of expertise:

Websites and Web platforms
Web analytics and consulting
SEO and performance marketing
Interaction and visual design
Social media
Mobile, signage and emerging platforms
Technology consulting and cloud computing
"From Qualcomm to the NFL, Digitaria has helped its clients build thriving digital properties," said Eastman. "Digitaria has a proven track record, and we are thrilled to welcome 100 digital experts to JWT."
Digitaria, which will retain its name, is based in San Diego and has satellite offices in Dallas, New York and Los Angeles. It will maintain its headquarters in San Diego while expanding its presence in New York.
"JWT offers our team the opportunity to excel on a global playing field. We consider ourselves brand experts in our field and no one works better with global brands than JWT," said Khabie.
Digitaria will function as a unit of JWT North America, helping to service JWT's clients as well as its own existing clients using its proprietary "Digital Brand Migration" approach. The company specializes in transferring brands to multiple digital platforms such as websites, mobile devices, touch screens, social media applications and kiosks. "JWT's network offers a quality and scale that no other agency provides," said Khabie. "JWT management is energized about having us join the team and we are thrilled to be a part of the organization."
About JWT
JWT, http://www.jwt.com, is the world's best-known marketing communications brand. Headquartered in New York, JWT is a true global network with more than 200 offices in over 90 countries employing nearly 10,000 marketing professionals.
JWT consistently ranks among the top agency networks in the world and continues its dominant presence in the industry by staying on the leading edge—from producing the first-ever TV commercial in 1939 to developing award-winning branded content for brands such as Freixenet, Ford and HSBC.
JWT's pioneering spirit enables the agency to forge deep relationships with clients including Bayer, Bloomberg, Cadbury, Diageo, DTC, Ford, HSBC, Johnson & Johnson, Kellogg's, Kimberly-Clark, Kraft, Microsoft, Nestlé, Nokia, Rolex, Royal Caribbean, Schick, Shell, Unilever, Vodafone and many others. JWT's parent company is WPP (NASDAQ: WPPGY).
About Digitaria
Digitaria, http://www.digitaria.com, is a leading digital marketing and technology firm headquartered in San Diego with additional offices in Los Angeles, Dallas, and New York. Since 1997, Digitaria has consistently led the field in creating digital experiences through websites, intranets, extranets, digital asset management, interactive marketing campaigns and business solutions that are both measurable and memorable. Digitaria believes strongly in the power of collaboration and strategic thinking and integrates internal teams with the talented staff of its clients to ensure all stakeholders contribute to the success of engagements.
Digitaria represents many of the largest brands in the world. Clients include National Football League, Best Western International, Baltimore Ravens, CBS Corporation, Comcast Corporation, FOX Corporation, Hasbro, Inc., Dreamworks Animations, NBC Universal, Qualcomm, Inc., International Speedway Corporation, WPT Enterprises, Inc. and many others.
# # #