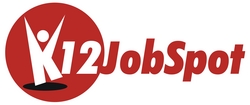 K12JobSpot.com will provide an easy way for someone to apply for a job in the field of education. In light of these tough economic times, we hope that this free resource will help those individuals looking for a career in education find their perfect job
Skokie, IL (PRWEB) February 4, 2009
General ASP, the company behind AppliTrack, the leading web-based applicant tracking system in the education market, announced today the launch of K12JobSpot, a national job board for education. K12JobSpot.com lists job vacancies of all types- custodial, transportation, teaching, administration, etc.- available within school districts throughout the country. Currently, over 3,500 active job vacancies are available on K12JobSpot.com.
K12JobSpot.com is free for all education job seekers. Unlike other job boards serving the education market, K12JobSpot.com does not require a job seeker to register or sign-up in order to access the job postings. Therefore, K12JobSpot.com visitors have immediate access to all jobs once they visit the site.
Job seekers can search for positions by geographic location, job type, keywords, date posted, and employer and view the results on a map. Visitors may also complete an online application and upload all of their supplemental materials- cover letter, resume, transcripts, certification, and letters of reference- so that their entire application file may be sent electronically to the hiring managers within the school to which they are applying, directly from K12JobSpot.
"K12JobSpot.com will provide an easy way for someone to apply for a job in the field of education. In light of these tough economic times, we hope that this free resource will help those individuals looking for a career in education find their perfect job," said Abe Reese, President and Founder of General ASP.
"I have used several other education job boards throughout my search for a job in education and have yet to come across any site as easy to use, and as full of great opportunities, as K12JobSpot.com," said Lisa Fields, an education job seeker and resident of Chicago, Illinois.
Currently, over 900 school organizations throughout the country post their vacancies on K12JobSpot.com.
About K12JobSpot.com
K12JobSpot is an indispensable online resource for employers and job seekers alike. Employers in the education field can post job openings and find highly qualified candidates, especially for difficult to fill positions. Job seekers can search a broad database of employment opportunities thoroughly and efficiently, based on geography, school district, and type of position. K12JobSpot was developed by General ASP, the company behind AppliTrack, as a way for AppliTrack users to advertise vacancies on a national level.
About General ASP
General ASP is a technology company built by education and sustained through innovation. Founded in 1998 by Abe Reese, General ASP has been designing web-based software that is easy-to-use and completely affordable. Their flagship product, AppliTrack, is a web-based applicant tracking system. Currently being used in over 900 organizations throughout 33 States in the United States, General ASP has proven to be a leader in the educational technology market.
###