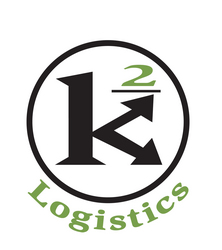 We've spent countless hours building a nationwide network of couriers that understand the sensitive and complex nature of www.k2logistics.com [assessment shipping]. Through this diligence, we've built efficiencies in our system that have led to significant savings -- savings we pass on to schools
Eagan, MN (Vocus) October 1, 2009
As school districts search for savings in their budgets, K2 Logistics, a Minnesota-based assessment shipping contractor, has established a system of efficiency, flexibility and custom solutions that saves schools money shipping state- and federally-mandated tests.
"We've spent countless hours building a nationwide network of couriers that understand the sensitive and complex nature of assessment shipping. Through this diligence, we've built efficiencies in our system that have led to significant savings -- savings we pass on to schools," said Tom Lehmann, K2 Logistics' Chief Strategy Officer.
"When we save a school district tens-of-thousands, that translates into more teachers or paraprofessionals it could hire or retain."
Unlike many in the shipping business, K2 takes the time to understand the special needs of school districts, their geography and any potential roadblocks school systems might present and develops a custom delivery solution.
Bottom line: K2 understands these documents aren't going into just any brown box getting loaded on a truck to be delivered in a standardized fashion. Teachers' careers, students' academic futures, and the fates of school districts ride on the outcome of these tests; therefore, security, timeliness and organization have become critical components in K2's delivery process. There is no room for error!
"The last thing I want to do is explain to hundreds of parents their children have to retake a standardized test because a shipping company lost it or mishandled its packing or processing," said Henry McPhate, warehouse and distribution manager for the Houston Independent School District in Texas. "With K2's help, we've developed a comprehensive system of checks to ensure I can avoid having that conversation."
About K2 Logistics:
K2 Logistics is a full-service shipping and supply chain management company delivering performance excellence. Its school assessment division operates in more than 20 states, offering custom pick up, packaging, warehousing and delivery solutions to a wide range of districts and departments of education. To learn more about K2, visit its website, http://www.k2logistics.com.
###