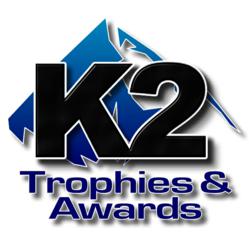 After building "about a million trophies" I was ready for a change.
Richmond, VA (PRWEB) April 28, 2012
Edward Willis has been named Warehouse Manager at K2 Trophies and Awards in Richmond, VA. Mr. Willis has been with the company for over four years. The most recent position he held was Senior Customer Service representative.
Operations Manager for K2 Trophies and Awards, Wes McKinney said, "We are very pleased that Eddie has agreed to step into his new role at K2. He brings a great deal of knowledge and enthusiasm to his new role. He knows all aspects of the business and from his experience he knows how important it is always to have our products in stock."
Mr. Willis began his career at K2 Trophies and Awards as a production employee building trophies packaging shipments. After building, in his words, "about million trophies," he was ready for a change and moved to customer service, McKinney said that one of the key reasons Willis was promoted was that he was able to improve the processes in the customer service area that allowed for the customer service team to process orders more efficiently and accurately, and he expects that Willis will be able to make similar improvements in his new position.
About The Company. Established in 2002, K2 Trophies and Awards has become a leading on-line supplier of trophies, plaques, medals and awards throughout the United States. Visit their website at http://www.k2awards.com