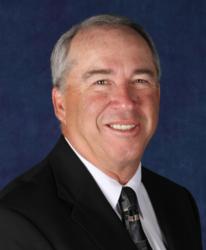 La Quinta and KABA are both recognized for high standards of service and quality. We look forward to a successful relationship built on mutual business principles and trust.
Montreal, QC (PRWEB) July 07, 2011
KABA , the provider of Saflok™ and ILCO™ electronic locks, announced an agreement with LQ Management L.L.C., operator of La Quinta Inns & Suites, to install the ILCO 760 locking systems in approximately 140 La Quinta hotels. Implementation will begin in fall 2011. Click here for information about KABA electronic locks.
Reliability, long-term partnership key to LQ Management L.L.C.
"KABA ILCO products demonstrate the reliability that La Quinta wants for its operators and guests," said Gerald Rodriguez, vice president of purchasing for LQ Management L.L.C. "We were also impressed with KABA's willingness to engage in a long-term partnership with La Quinta. This will enable us to provide security to our guests, and professional service and operational excellence to our hotels and their staff into the future."
Service, quality, and trust seal the agreement for ILCO 760 locks and Front Desk Unit
La Quinta began evaluating electronic lock system providers to replace its mechanical card locks in early 2010. This effort included field testing locks from several manufacturers to verify the best solution for La Quinta's hotels. After testing, La Quinta chose KABA ILCO 760 locks and the Front Desk Unit (FDU).
"We are proud to partner with La Quinta in this new venture," said Kerry Hirschy, senior vice president of sales and marketing for KABA Hospitality. "La Quinta and KABA are both recognized for high standards of service and quality. We look forward to a successful relationship built on mutual business principles and trust."
KABA's Generation E-760 electronic lock delivers heightened security, simplified installation and maintenance, and is easy for guests to use. One keycard enables access to guestrooms and common areas such as pools, hotel entrances, and parking garages, and eliminates the need for traditional keys and related rekeying costs due to loss or theft. The 760 magnetic strip keycard reader delivers full audit accountability, that enables management to provide legal support in the event of unauthorized access to a room.
About LQ Management L.L.C.
LQ Management LLC. is one of the largest operators of limited-service hotels in the United States. Based in Dallas, Texas, the company operates and provides franchise services to more than 800 hotels in 46 states, Canada and Mexico under the La Quinta Inn® and La Quinta Inn & Suites® brands. For reservations or more information about La Quinta, please visit http://www.LQ.com.
KABA, Saflok, ILCO
KABA is a globally active, publicly traded security corporation. With its "Total Access" strategy, KABA specializes in integrated solutions for security, organization, and convenience at building and information access points. KABA is also the world market's number-one provider of key blanks, key cutting and coding machines, transponder keys, and high-security locks. It is a leading provider of electronic access systems, locks, master key systems, hotel locking systems, security doors, and automatic doors. http://www.KABA.com and http://www.KABAhospitality.com.
Saflok joined KABA in 2006. Saflok is a market innovator with 30 years of experience designing, manufacturing, and distributing electronic locks and systems. Its solutions are installed globally in the hospitality, lodging, multi-housing, and commercial markets. Saflok is committed to delivering best in class solutions that help properties achieve improved operations and reduced costs. http://www.saflok.com
ILCO is a division of KABA. The ILCO brand is known worldwide for electronic locks that offer exceptional quality and technology innovation at competitive prices. ILCO is also a leader in key blanks, automotive transponder technology, key cutting/duplication machines, and brass replacement cylinders. http://www.ilcohospitality.com.
# # #