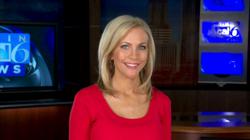 It is very important for me to spend my time giving back, I love animals, I always have
Portland, OR (PRWEB) May 01, 2012
Kacey Montoya, a Koin Local 6 reporter, recently volunteered in the latest Oregon Friends of Shelter Animals event, the 4th Annual Paws for a Cause Auction.
The event, which is the shelter's largest auction, collected money to ensure vital support for medical treatment and supplies, food, grooming services and foster housing for animals in need.
"It was a terrific event with a very important cause," said Kacey Montoya. "Oregon Friends of Shelter Animals is a great organization that saves pets from death and nurses them back to life."
The 4th Annual Paws for a Cause Auction took place in the World Forestry Center and included gourmet dining, alcoholic beverages, a raffle and the giving away of various auction items, which included, local art, jewelry, restaurant certificates, entertainment and event certificates, and other items.
Kacey Montoya has been volunteering with the shelter for several years, in addition she is an active volunteer on their marketing committee.
"It is very important for me to spend my time giving back, I love animals, I always have," Kacey Montoya said.
Kacey Montoya serves as a news anchor on Koin Local 6 on weekends at 6 and 11 p.m., in addition she works as a news reporter for the news channel.
"My job is very demanding, but I always find the time to take a break and give back, whether to animal shelters or other local organizations," Kacey Montoya said.
More About Kacey Montoya
Kacey Montoya was born in Orange County, California. Kacey Montoya attended California State University at Northridge where she graduated with a degree in broadcast journalism and a minor in sociology. Throughout her time in college, she earned several awards, including first place for TV in-depth reporting from the Society of Professional Journalists for her talk show on political free speech. Kacey Montoya has been working in Portland since 2007. In 2010, Kacey Montoya received an Emmy nomination for her role on a morning newscast. In addition to working as an anchorwoman on weekends and as a news reporter throughout the week, Kacey Montoya volunteers on the marketing committee for OFOSA, as well as volunteers for the Greyhound Pet Adoption, and works closely with Northwest Coalition Against Trafficking.