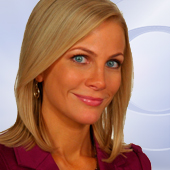 I'm very privileged to be reporting for such a cutting edge news channel
Portland, OR (PRWEB) May 03, 2012
Kacey Montoya is days away from hitting her five-year milestone working for Koin Local 6. Koin Local 6 is the CBS affiliate television station serving the Portland metropolitan area.
Kacey Montoya first began her career with Koin Local 6 back in 2007, today she works as a news anchor on the weekends and throughout the week she works as a news reporter.
"I'm very privileged to be reporting for such a cutting edge news channel," said Kacey Montoya. "I cannot believe the years have flown by."
Kacey Montoya is a California native, she attended California State University in Northridge, where she graduated with a degree in broadcast journalism and a minor in sociology. While a student, Kacey Montoya received a Society of Professional Journalists award for the TV in-depth reporting category for her talk show on political free speech.
Following graduation, Kacey Montoya interned for CNN in Los Angeles. Kacey Montoya interned in the Entertainment News Division where she spent most her time behind the scenes on the red carpet at various movie premieres and award shows.
Kacey Montoya eventually relocated to West Virginia where she worked at an ABC affiliate as the morning and noon anchor woman and as the health reporter.
"I really feel like I have accomplished quite a bit," Kacey Montoya said. "I'm very fortunate to have worked in so many various places; everything I offer Koin stems from my experience and from the things I have learned over the years."
More About Kacey Montoya
Kacey Montoya, an Orange County native, moved to Portland in 2007. Kacey Montoya currently works for Koin Local 6 as a weekend news anchor woman and throughout the week as a news reporter. Kacey Montoya attended California State University in Northridge, she graduated with a bachelors degree in broadcast journalism with a minor in sociology. Aside from working, Kacey Montoya volunteers on the marketing committee for Oregon Friends of Shelter Animals (OFOSA), which is a local rescue group that saves animals from death and nurses them back to life. In addition, Kacey Montoya has worked with the Greyhound Pet Adoption in the Portland area, she hosted their auction in 2008. Kacey Montoya also works with the Northwest Coalition Against Trafficking (NWCAT), a nonprofit whose aim is to end sex trade and human trafficking among women.