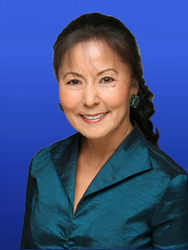 "We could not think of a more appropriate, elegant location to hold our tenth anniversary year event than the opening night of Ian Schrager's exclusive, new Waikiki EDITION Hotel," said Myra Brandt, Kahala Associates co-founder and principal broker-owner.
Honolulu, HI (PRWEB) September 28, 2010
On Friday, October 1, 2010 at Ian Schrager's new Waikiki EDITION Hotel, Kahala Associates – Hawai'i's leading luxury, concierge real estate firm – will host an exclusive "Decade of Luxury" event in partnership with HILuxury Magazine celebrating the firm's tenth year in business. The company was founded in 2001 by Honolulu brokers Myra and Victor Brandt as Hawai'i's first wholly agent-owned luxury, real estate company. Due to the firm's commitment to excellence, Kahala Associates was selected to be a member of the Leading Real Estate Companies of the World® as well as a charter member of The Luxury Portfolio Fine Property Collection®.
To date, Kahala Associates continues to capitalize on its unique agent-owned model and excellent brand reputation to consistently increase their market share. In 2009, the company placed 4th on O'ahu in transactions per agent, 3rd in sales volume per agent and 8th in overall company performance. In the current 2010 statewide rankings, Kahala Associates is in 8th place for home sales on O'ahu valued at $1 million or more with 6.6% market share.
"We could not think of a more appropriate, elegant location to hold our tenth anniversary year event than the opening night of Ian Schrager's exclusive, new Waikiki EDITION Hotel," said Myra Brandt, Kahala Associates co-founder and principal broker-owner. "With this event, we want to thank our company's steadfast supporters and celebrate the launch of our second decade in operation in true luxury style."
"HILuxury Magazine is excited to be partnering with Kahala Associates for this unique event. As leaders in the luxury lifestyle sector, HILuxury Magazine and Kahala Associates are dedicated to being trend-setters by providing high-quality service to our supporters," added Linda Woo, associate publisher of HILuxury Magazine. 'This will be a fantastic event providing an inside look at one of Hawai'i's most anticipated hotel openings."
About Kahala Associates
Kahala Associates is Hawai'i's first wholly agent-owned, luxury real estate brokerage firm. The firm's focus and driving passion is to provide concierge service to their clients. Due to their commitment to excellence, Kahala Associates was selected to be a member of the Leading Real Estate Companies of the World® as well as a charter member of The Luxury Portfolio Fine Property Collection®. (http://www.kahalaassociates.com)
About HILuxury Magazine
HILuxury Magazine is a bi-monthly magazine dedicated to high-quality editorial and visual content. Catering to all of Hawai'i's luxury markets, HILuxury features articles on fashion, travel, homes dining, cars and social gatherings. (http://www.hiluxury.com/)
###