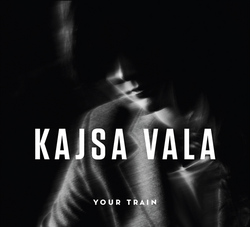 "She has a pensive ache in her voice that has an ethereal quality, drawing the listener to the heart of the performance." Susan Williamson - Examiner.com
Nashville, TN (PRWEB) April 27, 2010
Adult alternative recording artist, Kajsa Vala (pronounced Kiza with a long i sound) was visiting the US from Denmark, playing a showcase at the famous Nashville, Tennessee's Bluebird Cafe three years ago when she was discovered by High Horse Records' President, Celeste Krenz. Kajsa was in the U.S. exploring the music scene and shopping for vintage guitars, one of her fervent hobbies.
Kajsa signed with High Horse Records in 2009. "I am a fan," says Krenz. "I was at the Bluebird to see somebody else. The audience was restless and distracted, until Kajsa began singing. The room was transformed. I heard her play and sing one song, and that's all it took. I knew she was a very special artist; the real thing. Truth, intensity, and a compelling, effortless energy – a combination that equals magic; she really does have the magic."
It's clear by the response Kajsa's debut album, Your Train, is receiving from radio spanning the genres, that this magic has made its way on this recording. Your Train was produced by successful Danish music man, Dennis Ahlgren, who also produced the Danish artist Tina Dico, a top selling artist in Germany, UK and Denmark, and who has had a great amount of international success with several songs featured in TV shows such as Grey's Anatomy.
Kajsa is a master of guitar and studied at the Royal Danish Music Academy. Her electric and acoustic guitar work is prevalent on the album. Rich textures and deep grooves, both haunting and catchy, lay the perfect foundation for her honest lyrics and delivery. The songs on the album range from dark themes of suicide to hopeful songs of the hereafter. The song Your Train is a message to her late grandmother promising to "be someone that you'd be proud of" and looking forward to the day they will meet again. "Broken" laments the overwhelming feeling that all is lost, while the track "Coming Up For Air" makes you feel as though a good friend is reaching out and pulling you to a safe place.
"I started playing guitar at age six," says Kajsa, "but I couldn't get any lessons, because the teacher said my fingers were too small. So my grandmother bought me a ukulele, made in West Germany I think – and I had ukulele lessons for a year and half. I would still play my dad's Korean Kazuga strat at home, but only the four bottom strings because those were the strings I knew from my soprano-ukulele." Kajsa continued to study the guitar. Being influenced by The Beatles, Leonard Cohen and Johnny Cash, she started writing her own songs, while at the same time working as the lead guitarist for Danish soul/funk/pop all girl band Resisters, who had a record deal with a larger Danish label. Resisters came to an end in 2006, just when Kajsa was accepted into the Royal Danish Music Academy. She was the first female ever to be accepted with electric guitar as an instrument. She continued writing her own material, recording her first EP in 2007.
You can listen and purchase Your Train at High Horse Records and Kajsa Vala.com. The album is also available for download to radio at http://www.AirPlayDirect.com .
Other News:
Debut Airplay of Your Train on legendary Bob Sherman's "Woody's Children" at WFUV in NYC
Featured on Pete Harris's Indie Sounds website: Your Train - watch it now.
Your Train has reached AAA, Americana, folk and college radio.
Music is a journey, ride with us at High Horse Records...
###