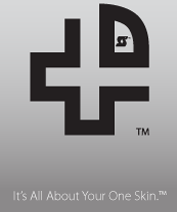 KANSAS CITY, MISSOURI (PRWEB) November 06, 2012
The Skin & Vein Center has implemented a new, responsive website design to create a seamless experience when using desktop or mobile browsers.
The website now detects the screen size of the device viewing it and automatically rearranges itself to look best on that screen size. This keeps visitors from having to zoom and scroll on mobile devices.
The Kansas City vein specialists chose to implement the responsive design in the wake of growing mobile usage, realizing that more and more of their patients were viewing the website on a cell phone or tablet.
"We're always looking for ways to give our patients the best experience possible, and we love to be able to extend that outside our office to our website," said Dr. Scott Darling, a vein specialist with the Skin & Vein Center. "We want our patients to feel comfortable whether they're interacting with us online or in person, so, for us, implementing responsive design was vital to caring for our patients."
The new website also features more accessible typography and easier to use drop-down menus. It still offers great content, informing patients of venous and dermatologic conditions and treatments through Web pages and a blog that discusses skin care, vein treatment and hair loss, among other topics.
About the Skin & Vein Center
The Skin & Vein Center is a dermatology and vein clinic that specializes in providing non-invasive skin and vein procedures to the Kansas City area. Its mission is to help its patients maintain and protect their "One Skin" using the newest pain-free methods available, and to provide as much information as possible, every step of the way. Its lead doctor, Dr. Scott Darling has been providing dermatology and vein services at the clinic for the last 12 years. To learn more about Dr. Darling, view his bio on the Skin & Vein Center website.
###