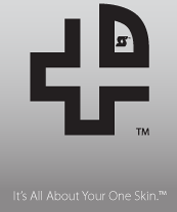 Kansas City, MO (PRWEB) April 23, 2013
Dr. Scott Darling, the Kansas City vein specialist at The Skin and Vein Center, is working with the Kearney Lions Club to Sponsor the annual Jesse James Wine Festival on June 8.
The festival includes wines from Missouri wineries and vineyards, offering wine pairing and demonstrations. Additionally, crafts from local artisans will be on display.
The $20 festival fee earns attendees a collector's wine glass while supplies last, entrance to the festival and live entertainment from the Overtones, a 16-member band of musicians from the Kansas City area who play Big Band-style music. Funds raised from the event will go to the Kearney Lions Club.
The Kearney Lions Club expects a large crowd, judging from last year's festival, which drew in 500 adults from the Kansas City area.
"This has become one of the best events in the Kansas City area," Dr. Darling said. "It's an opportunity for people in the community to gather together and enjoy some of the finest wines our area has to offer, and I'm glad to be a part of it."
As part of the Kearney Lions Club, Dr. Darling supports community and humanitarian events locally, nationally and internationally.
To learn more about the Jesse James Wine Festival, visit http://kearneylions.org/activities_and_events/activities_and_events.htm.
About The Skin and Vein Center
The Skin & Vein Center is a vein and dermatology clinic that specializes in providing a broad spectrum of skin and vein procedures to the Kansas City area. Its mission is to help its patients maintain vein health and protect their "One Skin" using the newest pain-free methods available. Patients are involved in the decision making every step of the way, receiving a wealth of information that allows them to make their own choices regarding their healthcare. Its lead doctor, Dr. Scott Darling has been providing dermatology and vein services at the clinic for the last 12 years.
###