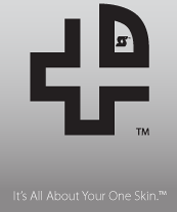 (PRWEB) May 15, 2013
The Skin & Vein Center has decided to produce a series on skin cancer throughout the month of May in honor of Skin Cancer Awareness Month.
Throughout the month, visitors to the site will have an opportunity to read about different types of skin cancer, how to prevent skin cancer and how to do self exams for skin cancer. The goal for the series is to increase the public's understanding of skin cancer, how to prevent it and that early detection is the best way to beat the deadly disease.
"Skin cancer can be deadly," said Dr. Scott Darling, the lead Kansas City dermatologist at The Skin & Vein Center. "Fortunately, though, early detection is key to beating this awful disease. We're creating this Web series so we can help people understand just how important it is to know your body and be able to tell when something is wrong."
Skin cancer remains a significant health concern in the United States, claiming more than 10,000 lives each year, according to the American Cancer Society.
To read the first installment of this series, click here.
About The Skin & Vein Center
The Skin & Vein Center is a vein and dermatology clinic that specializes in providing a broad spectrum of skin and vein procedures to the Kansas City area. Its mission is to help its patients maintain vein health and protect their "One Skin" using the newest pain-free methods available. Patients are involved in the decision making every step of the way, receiving a wealth of information that allows them to make their own choices regarding their healthcare. Its lead doctor, Dr. Scott Darling has been providing dermatology and vein services at the clinic for the last 12 years.