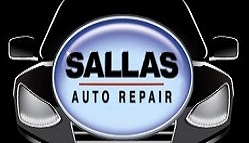 We just celebrated our 20th year in business and I want to thank our customers - they truly are the best customers in town!
Kansas City, MO (PRWEB) September 26, 2013
KansasCityCoupons.com has recently welcomed Sallas Auto Repair to their site. Sallas Auto Repair is a Kansas City automotive repair shop, owned and operated by Nick and Carla Sallas. In September 1993, Nick Sallas founded Sallas Auto Repair with a passion to save customers money, encourage safe driving and repair vehicles the "right" way. Nick's wife, Carla, added her skills to the team in 1998.
Customers soon realized the true value of Sallas Auto Repair, and business boomed. "We just celebrated our 20th year in business and I want to thank our customers, they truly are the best customers in town! We enjoy and appreciate them all - we have truly been blessed!" says Nick Sallas. His small two-bay shop has evolved into two locations with 14 service bays, and a total of 18 employees.
Sallas Auto Repair, with locations in Kansas City and Overland Park serves thousands of local customers annually with only the most qualified and experienced technicians. Sallas Auto also belongs to the AAA Approved Auto Repair program. Only auto repair facilities that meet the highest standards in vehicle repair, competency, reliability, cleanliness, overall experience and fair pricing are AAA Approved. It's a process that requires transparency and honesty to achieve the AAA "stamp of approval." Sallas stands behind the work of their highly skilled and trained technicians with an Iron Clad 24-month/24,000-mile warranty on all services at both locations for their customers.
Sallas Auto Repair offers Fleet Auto Service at both their Missouri and Kansas locations and all service is backed by an 18 months or 18,000 mile warranty. Fleet service customers are reminded when scheduled maintenance is due along with inspections through Sallas Auto's specialized fleet service software. A free shuttle service is provided and all work is guaranteed. Fleet service customers have a direct line 24/7 to Nick Sallas' cell phone.
Sallas Auto Repair offers several new coupons on KansasCityCoupons.com. Check out coupons to save on A/C repair, oil changes and more. Using KansasCityCoupons.com is simple - to redeem a coupon either print it out, or send it via text to a cell phone.
Since 2011, KansasCityCoupons.com has been connecting Kansas City area consumers with great deals at local businesses. KansasCityCoupons.com is a destination website, where consumers can search coupons for local businesses including automotive, restaurants, retail stores and more. The coupons on KansasCityCoupons.com can be accessed by searching keywords, selecting a business from an A-Z list, or by location. One of the most convenient things about KansasCityCoupons.com is that the coupons are available to print or text 24/7. If a customer is at a restaurant that offers coupons on KansasCityCoupons.com, just do a quick search by SmartPhone on the site, text the coupon and redeem all while enjoying dinner at your favorite restaurant.
KansasCityCoupons.com regularly posts great deals in the Kansas City area on Facebook, Google+ and Twitter. They also have a VIP Text Program used to share great offers as well as a weekly giveaway for a $25 gift card to be redeemed with any advertiser on their site. To join send the text code "KCC" to 36000.