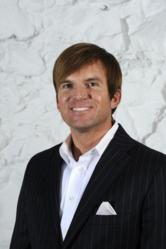 Even though the economy is slow, the demand for secure, reliable data center space has continued to be strong.
Lenexa, KS (PRWEB) June 13, 2011
Cavern Technologies, a leading provider of mission critical data center solutions, in unique subsurface space designed for security and energy efficiency, located 15 minutes from downtown Kansas City in Lenexa, Kansas, is pleased to announce they have completed an expansion of the Kansas City data center.
This phase of the expansion added 16 additional private data suites, with additional expansions to follow.
According to Cavern Technologies CEO Pete Clune, about 60% of the new data center space is already under contract to new & existing clients, who plan to house mission critical computer systems.
"Our customers need scalable power and space to support their IT operations, and we help them do it in a capital-efficient way," said Cavern Technologies' President, John Clune. "Even though the economy is slow, the demand for secure, reliable data center space has continued to be strong. Our customers need to grow their IT operations and we help them do it. We have constructed a well-capitalized, profitable business and will continue to grow with our new and current client base."
The new clients are among more than 45 companies who base their primary data network network and back up systems at Cavern's Kansas City Data Center.
Built 125 feet below ground in an Energy Star facility, the new expansion feature:
Private Data Suites 150 sqft to 2000 sqft
Multilevel Security, including face recognition biometric, card scanners, a video surveillance
FM 200 Fire Suppression
High Capacity and Fully Redundant HVAC system
Dual power feeds from separate substations
Fully Redundant UPS and Generators
Multiple Redundant Fiber Providers
7x24x365 Access
SAS 70
About Cavern Technologies
Cavern Technologies specializes in the development, leasing and operation of build-to-suit wholesale data centers, located 125-feet underground in a 3 million square foot facility designed for energy efficiency, housed in an environmentally regulated, secure infrastructure. Cavern Technologies' world-class data center and colocation facility is SAS-70 certified and designed to meet the specialized power, cooling and security requirements companies need to house IT systems that support their mission-critical business processes.
Cavern provides tenants with unique business solutions and a value proposition focused on minimizing the total cost of ownership of data center and colocation infrastructure.
For more information: CavernTechnologies.com
###