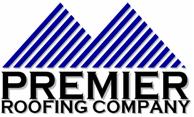 Kansas City, MO (PRWEB) April 26, 2012
A recent expansion from a reputable Colorado roofing business brings Premier Roofing Company into the Kansas City area. With three locations along the Colorado front range, Premier Roofing is proud to have established new roots in the Kansas City roofing market with a permanent location at 1111 W 29th Street. Breaking into the industry in 2005, Premier launched with one office, a small crew of workers, and big drive for creating the most respected roofing company in the industry. Since then, the business has boasted growing success and continued reliability with residents, businesses, and contractors across the state of Colorado.
Premier's list of awards and accreditation:
Premier Roofing is accredited and highly rated by the Better Business Bureau (BBB). With roofing as one of the highest inquiry categories by consumers, high marks from the BBB prove Premier's commitment to quality workmanship and customer service.
Premier Roofing is one of a small group of roofing contractors that have achieved the Platinum Level Membership of Dun and Bradstreet Credibility Corp assuring any necessary financial requirements for a project will be met.
February press release from GAF, North America's largest roofing manufacturer, Premier was named in all three of the prestigious GAF Master Elite Excellence Awards. Premier now joins the elite circle being one of only eighty-five contractors across the entire country to receive such high accolades. Additionally, Premier Roofing is now the only roofing contractor in the US to have won this award from GAF in multiple roofing markets. GAF reigns supreme in the roofing industry, prescreening companies to ensure they are dedicated to helping every customer make the best and safest roofing decision.
In partnership with GAF, Premier employees continue improvement and training through access to CARE (Center for the Advancement of Roofing Excellence), a non-profit educational institute focused on "changing the industry through excellence in education".
Deciding on a roofing company can be an unfamiliar and sometimes confusing process. But it doesn't have to be. Premier Roofing has staff on location who are ready to answer your questions and take you through the process step-by-step so you feel comfortable with each decision. Premier is dedicated to providing clients peace of mind, knowing that all properties will be serviced for the full term of the warranty. With the dependability and accountability of a big business, and the care and attention to detail of a small company, Premier Roofing strikes the perfect balance in delivering quality service to every customer.