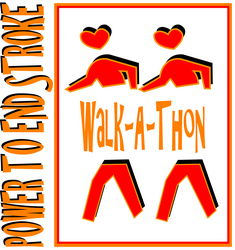 Walk with a Purpose
Bowie, MD (PRWEB) April 5, 2010
The members of Bowie/Mitchellville (MD) Alumni Chapter of Kappa Alpha Psi Fraternity, Incorporated are celebrating six years of existence and services rendered to supporting programs of community service, social welfare and scholastic achievement. The chapter will be holding a walk-a-thon, as a fundraiser, and will be donating all proceeds from the walk-a-thon to the American Heart Association/American Stroke Association's "Power To End Stroke" campaign.
The walk-a-thon will be held at the Glenn Dale Community Center, located at 11901 Glenn Dale Blvd, Glenn Dale, MD 20769 on Saturday, May 1, 2010. Registration starts at 7:30 a.m. and the walk commences at 9:00 a.m. Registration is just $25 for adults (ages 26 and up) and $15 for youth (ages 25 and under). To register online, go to http://bmackapsi.dojiggy.com by April 29th.
This community service project is simply about community outreach and giving back in a beneficial and productive manner on behalf of the fraternity. Also, the fraternity is dedicated to recognizing the exemplary deeds of other notable organizations who share the same common cause and purpose. PTES was created in 2006 by the American Heart Association/American Stroke Association to help reach the ASA mission to reduce stroke and risk of stroke by 25% by 2010. It was also meant to raise critical awareness within the African American population. Heart disease and stroke are major health risks for all people, but African Americans are at particularly high risk.
The Bowie/Mitchellville (MD) Alumni Chapter is taking a proactive stance on this health issue in Prince George's county, recognizing the following must be confronted head on to benefit mankind: (1) Heart disease and stroke are the No. 1 and No. 3 causes of death for blacks; (2) Cardiovascular (heart and blood vessel) diseases claim the lives of over 96,000 blacks each year. In fact, they account for 33 percent of all deaths among blacks in the United States; and (3) Risk factors such as high blood pressure tend to develop much earlier in life and be much more severe in blacks. The prevalence of high blood pressure in African Americans in the United States is the highest in the world.
###