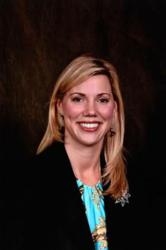 Greensville, South Carolina (PRWEB) February 05, 2013
Kara Harris Mahon is a Certified Public Accountant at the campus of Piedmont Technical College, and this member of the faculty became interested in the LEAN Initiative in late 2011 and completed her training in late December of 2012. Many members of the faculty followed suit, which is why this program has been awarded with the recent recognition from fellow colleges as well as the prestigious Bellwether Award.
Kara Harris Mahon was interested in this program and took a course entitled "Beyond the Lean Revolution". This course is focused on providing a holistic approach that will assist participants to seeing a clearer big picture. This is especially applicable to CPAs and other accountants assist big companies and organizations in seeing the future of the company, versus being stuck in the past. It is important that company heads understand every working facet of their organizations, which is why the LEAN Initiative was created.
Kara Harris Mahon learned a lot of valuable information from her course in the LEAN Initiative, so it is no surprise that this useful educational program has received the prestigious Bellwether Award for 2013. Piedmont Technical College started offering courses associated with the LEAN Initiative in 2008, and in the past 4 years have seen tremendous progress in the advancing of the business mentality of participants. The Bellwether is given to those programs that are the most current educational tools that can be used in the workplace.
Kara Harris Mahon, and other members of the staff at Piedmont Technical University, began participating in the LEAN Initiative, to reduce costs and increase productivity around campus. This is a problem-solving fueled program that is focuses on empowering the staff to encourage a change in daily practice. This program has been greatly successful and has encouraged increased efficiency and trimmed budget costs.
Kara Harris Mahon is a member of the Accounting Staff at Piedmont Technical College, and has found a lot of positive change in her employment thanks to the LEAN Initiative. This program is very deserving of the Bellwether Award, and Piedmont Technical College is excited to begin new training workshops that will improve the staff even further.
****
Kara Harris Mahon Contact Information:
Email: info(at)karamahon(dot)com
Website: http://www.karamahon.com