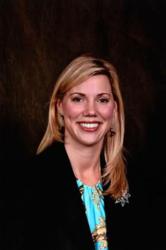 Miami, Florida (PRWEB) February 12, 2013
Kara Mahon may be a CPA at Piedmont Technical College, but this faculty member is dedicated toward giving back to her community, by getting involved with worthy non-profits. Kara Mahon started out 2013 the right way by giving back to those in need, and assisting those members of her community. Kara located a governmental agency that was focused on providing items for special needs adults and children and dedicated her time and items toward assisting these needy individuals.
Kara Mahon is known for giving back to the community, she just started a flagship program encouraging children to complete their education up until college, and now she is donating items to this worthy cause. This governmental agency is focused on providing essential clothing and items to those suffering from disabilities as well as special needs. This encompasses many people, some of which have head injuries, autism, mental retardation, and other injuries. Kara was so moved by this program that she enlisted the help of her family in providing essential items that these individuals would find useful. After collecting coats, shows, pants and cartoon DVDs, Kara donated every last item to the organization in an effort to help those individuals and their families in upstate South Carolina.
Kara Mahon has always been focused on giving back to the community which is why she became involved with this program in the first place. As a professor, many members of the faculty choose worthy things to dedicate their time to, as well as their donations. Kara came across this program in late 2012, and worked through the month of January to pool together donations, as well as individual clothing items that these individuals would need. Kara is planning on staying very involved with this program in the future and is looking forward to being a positive influence in these peoples' lives.
Kara Mahon is one of the leading members of the Accounting Department of Piedmont Technical College, and is someone that is focused on giving back to her community. Kara is always looking for good causes to donate to, and has really found one with this governmental agency. She is excited about the prospect of giving more in the future, and the effect that her donations are having on improving a needy family's quality of life.
****
Kara Harris Mahon Contact Information:
http://www.karamahon.com
Phone: 864-871-3126