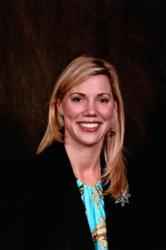 Raleigh, NC (PRWEB) May 22, 2013
Kara Harris Mahon is a certified public accountant at Piedmont Technical College, and is a dedicated proponent of giving back to her community. Recently Mahon has gotten involved with worthy non-profit organizations. Earlier in the year, Kara Harris Mahon began assisting the needy within her community, and providing for those who require a bit of assistance. Mahon discovered a government-based agency which concentrates on distributing items for use by special needs adults and children that she then joined. Mahon then dedicated her time and items toward assisting these individuals in need.
The agency Kara Harris Mahon is helping and is focused on collecting clothing and other essential items to distribute those suffering from disabilities as well as those with special needs. This includes many people, some of which have autism, head injuries, mental disabilities, and other handicaps. Kara was so stirred through this program that she encouraged her family to help. They then provided essential items which could benefit these individuals: shoes, coats, pants, and more. Mahon donated much to the organization to assist the individuals and their families in their daily lives.
Kara Harris Mahon, along with being a supportive member of her community, just started a educative program which encourages children to follow through with their education up through college, on top of already working for the aforementioned non-profit agencies.
Kara Harris Mahon has always been interested in giving back to her community, and that is why she got involved with these programs initially. All of this community volunteering comes on top of Mahon's career as an Accounting Professor.
Mahon came across the program late last year, and worked through to this year to gather together donations. Mahon continues to stay very involved with this program and is looking forward to being a positive influence in the future.
Kara Harris Mahon is a dedicated member of the Accounting Department at Piedmont Technical College, and is completely focused on giving back to her community. Mahon is always looking for good causes to donate her time to, and she is very eager to donate more in the future.
****
Kara Harris Mahon Contact Information:
Email: info(at)karamahon(dot)com
Website: http://www.karamahon.com